Duclos Lenses introduces Canon RF mount conversion for Fujinon MK zooms.
LOS ANGELES, CA, September 2nd 2020 — Duclos Lenses, a motion picture lens specialty shop, introduces their latest solution for professional cinematographers and camera operators – the Fujinon MK-R; an RF Mount Conversion for Fujinon MK zoom lenses.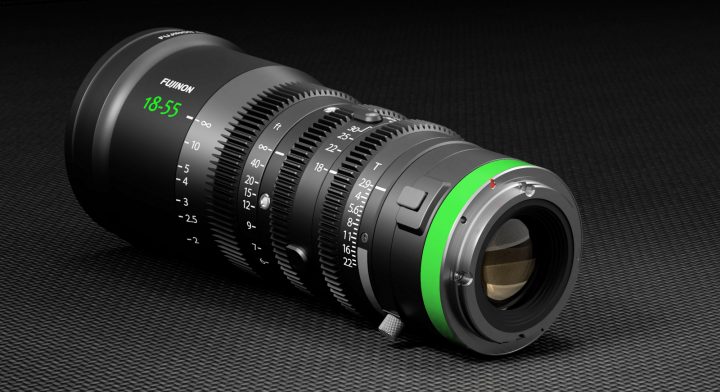 The new mount conversion service from Duclos Lenses is available for the Fujinon MK 18-55mm T2.9 and the MK 50-135mm T2.9 zoom lenses. Once converted to Canon RF mount, the MK zooms can be used on a variety of RF mount camera bodies – possibly the most appealing being RED's newest Super 35 format KOMODO 6K camera. The ultra lightweight and native mirrorless optical design of the Fujinon MK zooms makes them an ideal pairing with the KOMODO camera.
"We were so impressed with the performance, size, and weight of the Fujinon MK zooms, it only made sense to engineer a solution to pair them with the new RED KOMODO. I didn't want to sacrifice any of the functionality of the zooms which proved to be quite a challenge during initial design. After quite a few revisions, we're very happy with the results of the new MK-R and can't wait to see some of the unique content our clients create with the MK zooms." — Matt Duclos.
The conversion does not affect the manufacturer warranty and is entirely non-destructive. All of the original lens features including the adjustable back-focus and integrated macro function are also fully maintained. The mount components are manufactured from aerospace-grade billet aluminum, anodized to withstand the rigors of production use. The MK-R is a no-compromise solution for using the Fujinon MK zooms on a Super 35 format RF mount camera.
Duclos Lenses will be offering the Fujinon MK zoom lenses with the MK-R mount at a very attractive price. For current owners of the MK zooms, you'll be able to send your lens to Duclos Lenses to perform the conversion for $495. For customers that purchased their MK zooms from Duclos Lenses previously, the cost of the conversion will be discounted to $405. Duclos Lenses will begin shipping the Fujinon MK-R lenses mid-September.
For additional information regarding this product or others, please visit www.ducloslenses.com
About Duclos Lenses
Duclos Lenses, Inc. is a family owned and operated business with decades of optical knowledge and experience. As the premiere source for motion picture lens sales, service, and accessories – Duclos Lenses continuously strives to provide the absolute highest level of professional, personal lens service and repair to the global motion picture industry. www.ducloslenses.com