Last Wednesday, Videofax in San Francisco hosted Arri's Snehal Patel, who showed off Amira, "the new documentary-style camera" with the heart of an Alexa.
Amira is a tasty package: backlit physical switches and controls, so it's tactile like a broadcast cam, though the switches don't replicate broadcast-cam layouts. Audio setup on the right side, operational controls on the left side, so it's optimized for a shooter to use unassisted.
Excellent OLED EVF with flip-out LCD panel, configurable as either a menu display or a picture display, and with both backlit buttons and a side-mounted selector wheel for controls. This EVF/LCD panel assemblage allows full setup and control by the operator while the camera is resting on the shoulder, for a streamlined, uninterrupted workflow.
EVF mounts to top handle, which can slide back and forth a few inches. The shoulder pad also slides back and forth a few inches. Unlock both, and the camera/lens package can move while keeping EVF and shoulder pad in the same place, making for very flexible and wide-ranging balance adjustments. Videofax had the 19-90mm Cabrio on it and it balanced perfectly with room to spare; a 24-290mm Optimo would be a challenge (grin) but any sensible handheld lens should balance up without issues.
Compared to Alexa: no 4×3, no raw, no mirror shutter. Lighter (11 lbs for body, pad, handle, and EVF), and about half the power draw. Records on CFast cards instead of SxS. ProRes only.
Still, like the F55 in the ENG build-up kit, it's a hefty heifer on the shoulder. One comment: "looks like an SR3, feels like a BL3."
3 packages in the US, from $45K to $65K. All include top handle, EVF, shoulder pad.
$45K is for the basic Amira: HD recording (interlaced or progressive), ProRes422 and lesser flavors, 0.75-100fps, 3 fixed looks, Rec.709, auto WB. Of course even this basic model has Alexa's 14-stop dynamic range and color science.
Advanced license adds HFR to 200fps, LogC, ProRes 422(HQ), dynamic tracking AWB, look functions (including ASC CDL).
Premium adds ProRes4444, 2K (2048×1152) as well as HD, wireless camera control.
Upgrades may be bought outright or licensed for 7 days at 10% of purchase price. So, if you're shooting corporate standups most of the time, just get the basic package. If you then get a greenscreen gig, license 7 days of ProRes444 and 2K for repo; spend $2K and bill it to production (or that's the theory, at least). Rental houses will probably just get the premium kit and be done with it.
Amira ships this summer.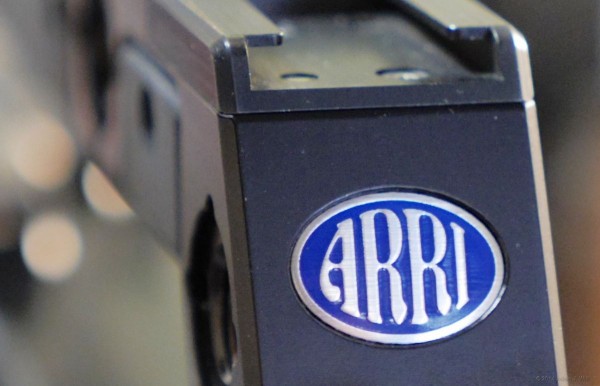 ---
Mr. Patel also demoed the current Arri wireless lens controller system, with motor drivers and metadata embedding built in to Alexa Plus; also available as a small add-on box (UMC-4) for less fortunate cameras.
Assignable controls on the handset; can even split controls across two handsets on the same channel. Handset shows metadata including focus point, depth of field. With Arri's UDM-1 ultrasonic rangefinder (Arri's version of Cinetape), can even perform momentary autofocus operations. Frame-by-frame lens metadata embedded in media files on Alexa Plus, or recorded on an SD card in the standalone controller module.
3-axis system around $30K (handset / controller / motors; dunno if the rangefinder is bundled), so price-competitive with Preston and Cmotion. Videofax's principals seems very interested; I wouldn't be the least bit surprised if the SF market soon has a new Arri lens control system available for rent.
---
Disclosure: There is no material connection between me and Arri or Videofax, and neither company compensated me for this article.