Here at NAB 2013, Replay XD is showing some new accessories for their action cameras.
The new $39.99 dive housing is waterproof to 60 meters(197 feet). The standard lens is made of acrylic. An optional all glass lens is available for $19.95.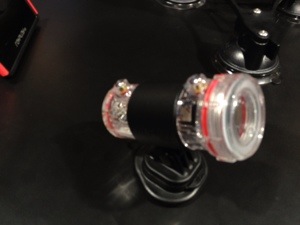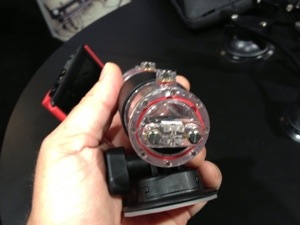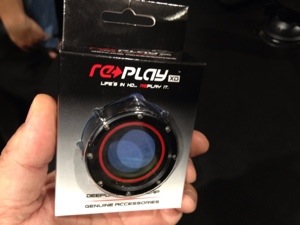 The ReView is a 4.3 inch portable field monitor that includes a detachable hand grip/stand. On the bottom of the monitor, there are 3 standard size threaded mounting holes at left, center, and right. On top you'll find an audio out jack, full size HDMI, two sizes of USB for charging the internal battery, and the power button. The top rear of the monitor has brightness and volume adjustments.. Because the HDMI input accepts any signal source that is 1080p 30 or 1080i 60, it can be used with the Replay XD1080, DSLRs, large sensor camcorders, POV cameras, or other full HD cameras. Although vertical resolution is only 480 pixels, it's certainly good enough for framing a shot and reviewing previously recorded material.The ReView monitor sells for $189.99.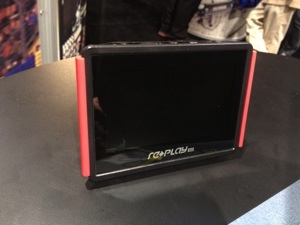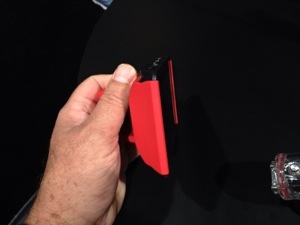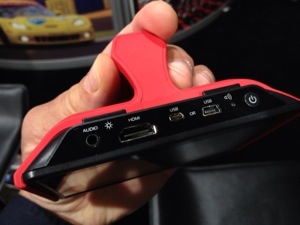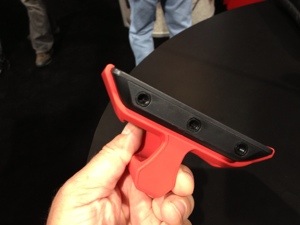 Now through April 30, Replay XD is offering a 10 percent discount as well as free shipping through their online store. Go to http://www.replayxd.com and use promo code NAB2013 during checkout.