Las Vegas, Tuesday, April 9, 2013 — Zacuto announced their Canon EOS Cinema C100 Z-Finder here this week and displayed a prototype but actual product delivery is at least four weeks away. According to Zacuto, they are waiting on a final mold of the device's clip on frame and lenses. List price is $365.00, plus Z-bands that support the Z-Finder run $16.00.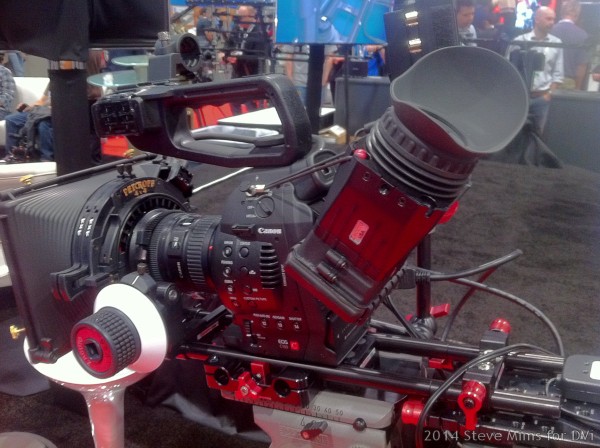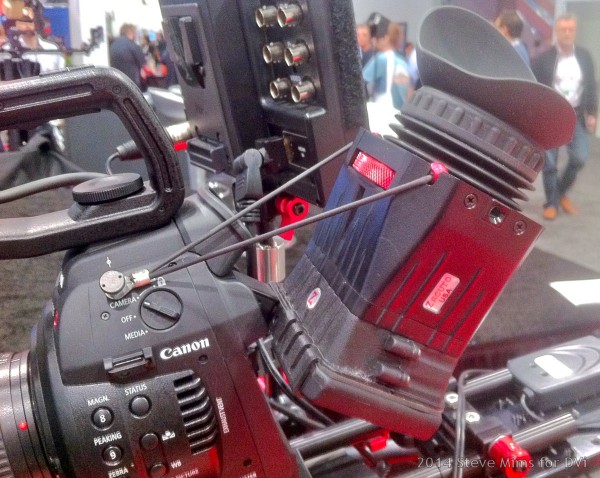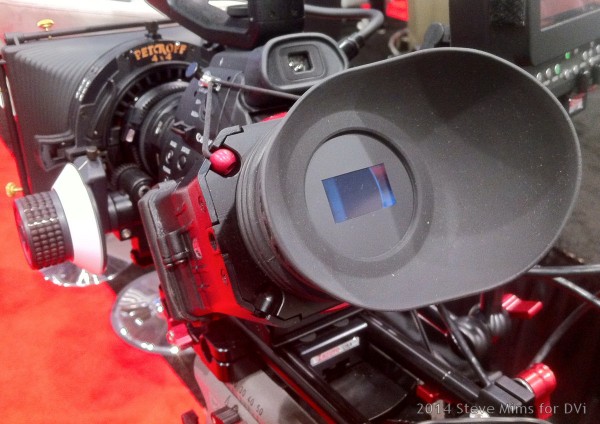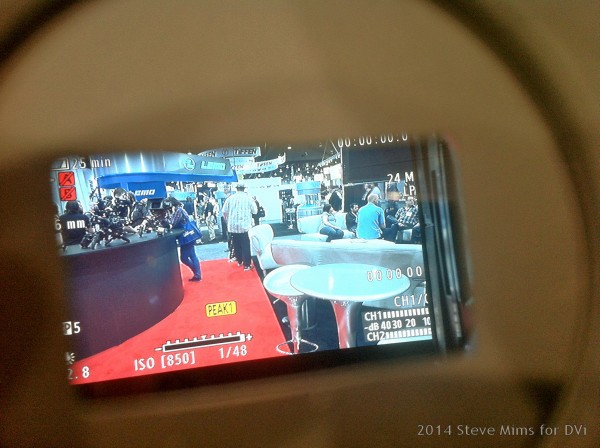 The Canon C100, the bottom of the line of Canon's EOS Cinema cameras, delivers the same images from a super 35mm CMOS chip common to all the cameras in the EOS family, but notably, has a very small, non-articulating electronic viewfinder. Desire for a larger, articulating viewfinder has prompted a demand for a solution from Zacuto that works by clipping on a Z-Finder to the C100's LCD display.
The prototype on display at the Zacuto booth provides a great, bright image. Thanks to a combination of a diopter adjustment and additional adhesive frames true operator adjustment makes for a super-detailed viewfinder image. The weight of the Z-Finder causes the LCD to rest at a right angle, so the device is designed to accept elastic Z-bands which connect from the camera body to the Z-Finder using a clever ball and socket attachment.
For more information about Zacuto's NAB announcements visit www.zacuto.com/nab-2013-new-booth-products-stage
For more information about the Canon Cinema EOS C100 visit www.usa.canon.com/cusa/professional/products/professional_cameras/cinema_eos_cameras/eos_c100
About the Author
Steve Mims is a writer, director and cinematographer based in Austin, Texas whose award-winning films have screened widely in festivals, theatrically and on television. He is the winner of the Innocence Network's 2012 Journalism Award for INCENDIARY: THE WILLINGHAM CASE, a documentary he co-produced and directed with Joe Bailey, Jr. Steve earned a Master of Arts in film production from the University of Texas at Austin and over the years has been a film lecturer there. He currently teaches RTF366K: Introduction to Narrative at UT. He also teaches through Austin FilmWorks.