How do you make a light look soft yet cut it as if it were hard? By using a light that's both hard and soft at the same time, of course.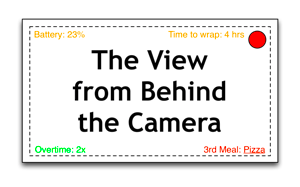 A director recently sent me a reference image and told me, "I want the studio portions of our music video to look like this." The image showed a woman lit beautifully from above by a shaft of soft light that dropped off to darkness by the time it reached her shoulders.
"You know that's a Photoshop effect," I said.
"Yup, that's what I want… but live," said the director.
I love a challenge.
A hard light on its own wasn't enough to do the trick. Hard light is projected from a lens, while soft light feels as if it's emanating from a surface near the subject. It's not easy to sense how far away from the subject a hard light is, while soft light almost always gives us a sense of where it is in relation to the subject. It was clear that I had to use a soft source to create this effect, and at first I thought the question to be answered was, "How do I control it?" The real question was, "What light source will look soft and yet still be hard enough for me to shape?"
The answer to the second question is: a Kino Flo.
Light sources appear soft because they are large enough in relation to the subject that they wrap around surfaces: the transition from brightly lit to dark shadow takes place over a long distance. If you were an ant walking across the bridge of an actor's nose, a hard light would be visible one second and gone the next. The second it disappears you've crossed a hard line into shadow. A soft source, on the other hand, would be completely visible, then a little less visible, then half visible, then almost gone, and then finally gone as you took your little walk, and the distance of your walk from bright light to dark shadow is what makes a soft light's shadow look soft: the shadow takes that long to form as the large light source is slowly blocked.
A light source doesn't have to be large in all dimensions to look soft. Kino Flos are somewhat unique in that they are large and soft in one axis—the length of a tube—but small and hard in another axis–the width of the light. It's both a hard source and a soft source at the same time, depending on how the tubes are aligned with the subject.
Here's the main shot: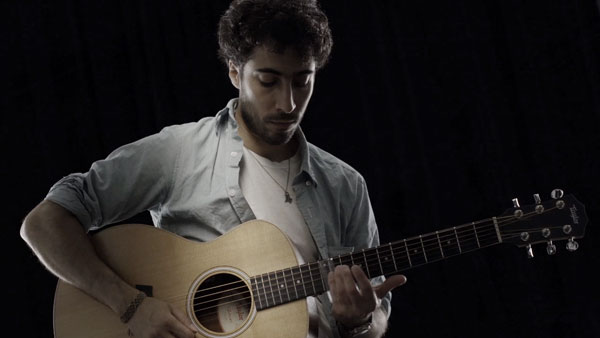 In this case I wanted the light to wrap softly around the nose and chin of the artist while falling across his shoulder and the guitar like a hard shaft of light.
In the long dimension the Kino source is 4', which is a fairly soft source when used so close to a face. By placing the light perpendicular to his face I took advantage of that softness to wrap around his eye sockets, chin and nose. The shorter dimension is easier to cut, which helped me shape the light on the left and right sides of the shaft.
Unfortunately the 1' width of the light source was still too wide, so I had to turn off all the tubes but for one and then use two flags to narrow the cut even more:
The light looks very soft but it's really only soft in the vertical dimension; it's hard enough in the horizontal dimension to be cut fairly severely:
The back lights are open face 1K's bounced into vertical 4'x8' bounce cards. I rarely use hard backlights as I think they're boring. Soft backlights reflect in shiny surfaces, like skin, and result in a much more sophisticated feel.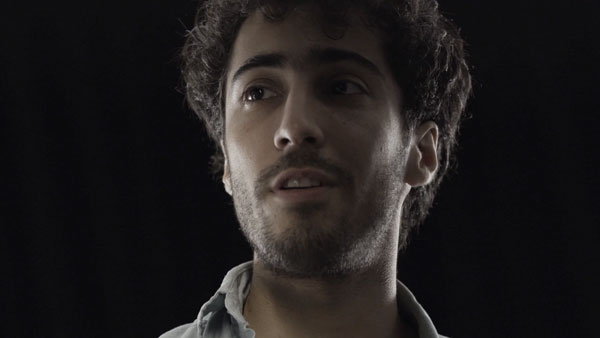 In this closeup you can see the shape of the single Kino Flo tube in his camera left eye. Notice how the light appears soft yet it's cut precisely enough that you can't see the reflection of the Kino in his camera right eye.
Here are two more shots using the same setup: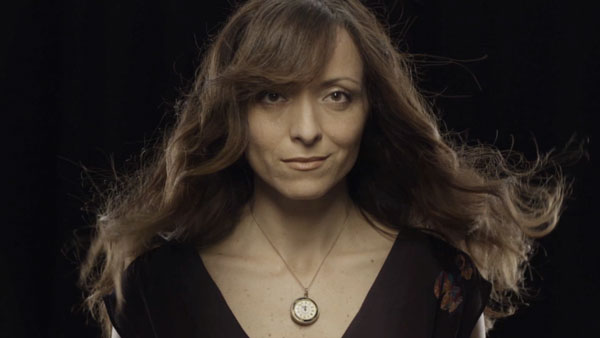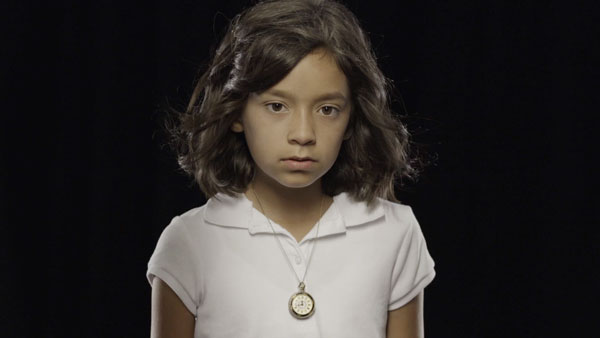 We opened up the shaft of light considerably for these shots as they didn't have to be nearly as mysterious.
Long skinny light sources come in handy in a number of situations. They're great for creating the illusion of softness in one dimension while still being controllable in another. Strip lights, for example, cast soft light across a set in the horizontal dimension but can be trimmed off walls in the vertical dimension.
Lighting isn't as simple as "hard" vs. "soft," "big" vs."small." The shape of the light is equally important. Soft light is beautiful but hard to control, so sometimes we have to compromise and use lights that have both qualities.
You can see the full music video here:
About the Author
Director of photography Art Adams knew he wanted to look through cameras for a living at the age of 12. After spending his teenage years shooting short films on 8mm film he ventured to Los Angeles where he earned a degree in film production and then worked on feature films, TV series, commercials and music videos as a camera assistant, operator, and DP.
Art now lives in his native San Francisco Bay Area where he shoots commercials, visual effects, virals, web banners, mobile, interactive and special venue projects. He is a regular consultant to, and trainer for, DSC Labs, and has periodically consulted for Sony, Arri, Element Labs, PRG, Aastro and Cineo Lighting. His writing has appeared in HD Video Pro, American Cinematographer, Australian Cinematographer, Camera Operator Magazine and ProVideo Coalition. He is a current member of SMPTE and the International Cinematographers Guild, and a past active member of the SOC.
Art Adams | Director of Photography | www.fearlesslooks.com