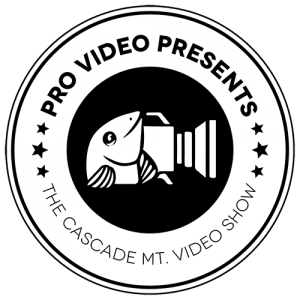 Attend the Northwest's largest video industry showcase featuring over 25 industry leading equipment manufacturers and all-day hands-on workshops. Join over 400 local video & film professionals at the largest industry event of the year. CMVS '14 is on Wednesday, February 26th. The equipment expo runs from 9:00am to 5:00pm and the workshops run from 10:00am to 6:00pm. The show is at the Portland World Forestry Center, 4033 SW Canyon Rd, Portland, 97221. Top manufactures at this years show include Canon, Sony, Panasonic, JVC, Blackmagic Design, Zeiss, Fujinon, Ross, Sachtler, Vinten, Lite Panels, and more. The workshops will cover a wide range of topics including event filmmaking, augmented reality for live TV, DSLR and cinema camera selection, successful documentary pre-production, 4k acquisition and workflow, and much more. Register now at www.provideoandtape.com for free show admission and the chance to win a GoPro camera kit. Here is a preview of some of our top workshops.
Sony CineAlta Certification End-to-End Production
Sony is extremely proud to be bringing their full-scale Hollywood CineAlta certification course to Portland for the Cascade Mt. Video Show. We've taken an 8 hour course and condensed it to 2 hours for CMVS '14. This is the very same training the Sony provides to Hollywood D.P.s and camera operators so they can gain a better understanding of the tools they need to create their art. This course is presented as a complete hands-on training class. You and your classmates will go hands on shooting 4K RAW with Sony F55 CineAlta cameras. After shooting your "movie" scene you'll enter the post production phase where you'll get first hand experience with managing RAW data and color grading in DaVinci Resolve. After post production wraps we're going to the big screen. Your footage will be screened, analyzed, and enjoyed on a cinema-level 4K projector, the very same kind used in theaters across the country. Shy of attending the Sony training in Los Angeles this is a rare opportunity. The best Sony technology certification is coming to you.
MoVi Hands On Orientation
The MoVi is a handheld 3-axis digital stabilized camera gimbal, so advanced, it redefines the possibilities for camera movement. The heart of the gimbal is Freefly's proprietary high performance IMU and brushless direct drive system. The gimbal is 100% custom designed in-house by Freefly's engineering team. No compromises were made to accommodate off-the-shelf brushless motors, motor drives or IMUs. Creating the gimbal from scratch allowed Freefly to precisely execute our vision for the next generation of stabilized camera gimbals. In creating this camera gimbal, Freefly aims to empower a new era of stabilized cinematography.
Portland's Picture This Production Services rents the MoVi 10 system. Their trained experts will be on hand at CMVS providing real-time demonstrations and one-to-few workshops.
Canon Presents Stillmotion Documentary Filmmakers
Join Amina Moreau of Stillmotion for a discussion about the art of the purposeful choice. Never again will you choose a camera just because it's cool. Or use a certain kid of stabilizer just because it's already attached to your rig. And perhaps most excitingly, never again will you approach a scene in a certain way just because it's how you've always done it. We're going to discuss why you choose the lens you use, why a certain camera is the right fit, why you use specific settings on your camera, and more.
Whether you're fairly new to filmmaking or a seasoned veteran, there's one thing we can find in common: It's easy to fall into patterns. At first glance, that's not so bad really. We find what works, and we stick with it. Why fix something if it ain't broke? Because that's just not how creativity works.
To keep things fresh and challenging, and to grow as storytellers, we need to push beyond our habits. We need to commit to making meaningful decisions, ones that are truly story-relevant.
Lunch is complimentary and will be served at 12:30pm. Click here to grab a .PDF with more information about the expo, and please join us on Wednesday, February 26th, for a full and rewarding day of learning, networking and more.