At NAB 2017, BB&S Lighting will introduce new, fit-anywhere, 4-inch and 8-inch long Pipes to join their Pipeline family of 1-foot, 2-foot, 3-foot and 4-foot lengths. Each is available in 3200°K, 4300°K or 5600°K color temperatures.
Just 1-inch in diameter, Pipeline's rugged, cylindrical Pipes emit a high 98 TLCI remote phosphor LED light, spread over 180 degrees. Among Pipeline's advantages are low power draw (3W for the 4-inch Pipe, 7W for the 8-inch), high output (333 lumens for the 4-inch Pipe, 666 lumens for the 8-inch), and wide light dispersion–all with heatless and fan-less operation. They are available in 10-20V to run on batteries or 48V versions that dim all the way down to zero.
These new, small, cylindrical fixtures can be mounted virtually anywhere: on the ceiling, on a C-stand, in a doorway. Any small, hard to light space is a good candidate for lighting with a 4 or 8-inch Pipe. They are easily hidden in nooks and crannies in background pieces, and dialed in to just the right dimming level.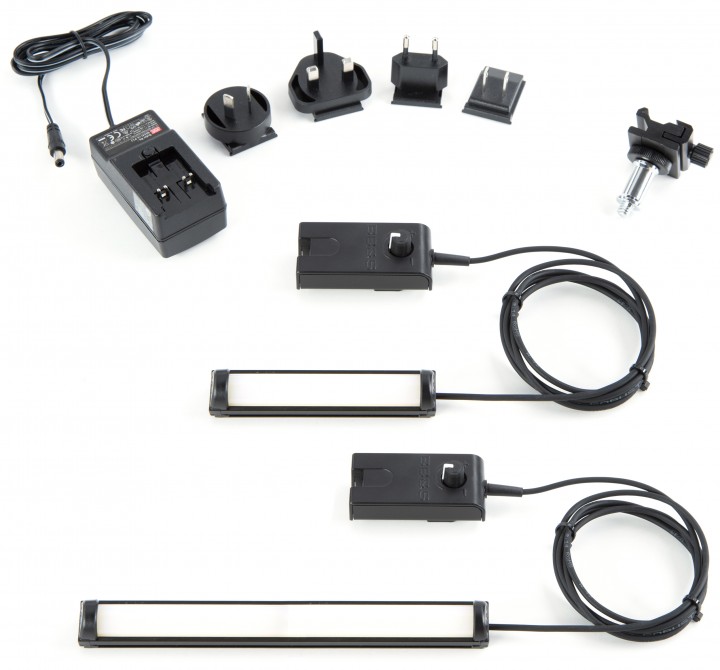 These new Free Pipes feature dedicated dimmer/drivers to control the output and feed power. They are power versatile via 12V automobile battery, 14.4V battery via d-tap, or AC adapter.
At NAB BB&S will also display new 2', 2-bank systems, new bags and cases for new kits or individual custom use, popular Area 48 Soft and Studio lights, new K-7 Twist miniature ball LED light, the LED Flyer pole light, Force V Ellipsoidal, and more.
For more information about BB&S Lighting in the U.S. visit www.bbslighting.com or in Europe visit: www.brothers-sons.dk