MELVILLE, N.Y., Sept. 12, 2017 – Canon U.S.A. Inc., a leader in digital imaging solutions, today announced three new additions to the company's video camcorder lineup: the XF405 4K UHD Video Camcorder, the XF400 4K UHD Video Camcorder and the VIXIA HF GX10 4K UHD Video Camcorder, three lightweight and compact video camcorders that feature 4K/60p video recording.


Canon XF405, XF400 and VIXIA HF GX10 4K UHD Video Camcorders
The Canon XF405 and XF400 4K UHD Video Camcorders are both ideal for applications like broadcast interviews, documentaries and weddings. Designed with advanced amateurs and hobbyists in mind, the VIXIA HF GX10 4K UHD Video Camcorder provides the same high- image quality as the Canon XF405 and XF400.
All three models feature a newly developed 15x optical zoom lens (35 mm film equivalent: 25.5mm–382.5mm), to support 4K recording, alongside a 1.0-inch CMOS sensor and Dual DIGIC DV 6 image-processing platform, to produce stunning 4K/60p recording across the entire zoom range. In addition, the compact and lightweight body designs measure approximately 5.3in (l) x 3.8in(h) x 8.4in(d) and weigh approximately 40.5oz, 40.3oz and 40.2oz for the XF405, XF400 and VIXIA HF GX10, respectively. The compact and lightweight nature of all three 4K UHD models provide great mobility when shooting such scenes as news reports and events.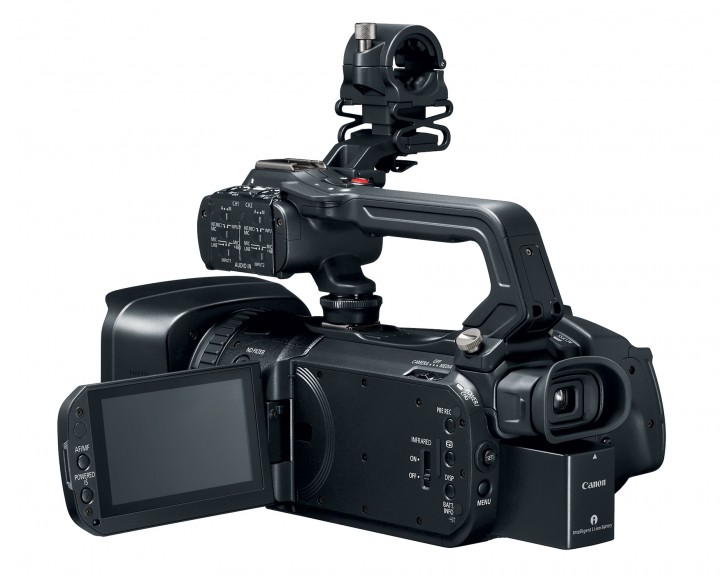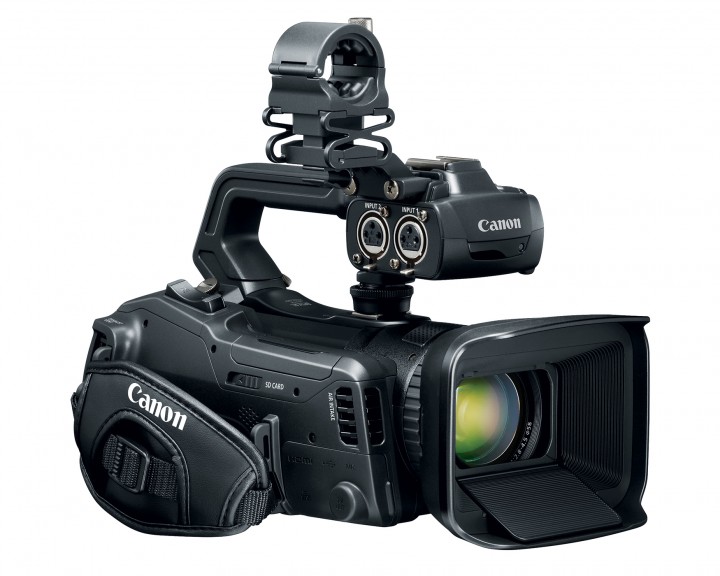 All three camcorders provide users with fast, highly accurate focusing through intuitive touch-panel operations and feature Dual Pixel CMOS AF—a technology that offers smooth Auto Focus(AF) operation with high-tracking capabilities, making it ideal for shooting video.
Pricing and Availability
The Canon XF405 4K UHD video camcorder, the XF400 4K UHD video camcorder and the VIXIA HF GX10 4K UHD video camcorder are scheduled to be available in November 2017 for estimated retail prices of $3499.001, $2999.001 and $2499.00.1 respectively. For more information, please visit usa.canon.com
About Canon U.S.A.
Inc. 
Canon U.S.A., Inc., is a leading provider of consumer, business-to-business, and industrial digital imaging solutions to the United States and to Latin America and the Caribbean markets. With approximately $29 billion in global revenue, its parent company, Canon Inc. (NYSE:CAJ), ranks third overall in U.S. patents granted in 2016.† Canon U.S.A. is committed to the highest level of customer satisfaction and loyalty, providing 100 percent U.S.-based consumer service and support for all of the products it distributes in the United States. Canon U.S.A. is dedicated to its Kyosei philosophy of social and environmental responsibility. In 2014, the Canon Americas Headquarters secured LEED® Gold certification, a recognition for the design, construction, operations and maintenance of high-performance green buildings. .
† Based on weekly patent counts issued by United States Patent and Trademark Office.
1 Specifications, availability and prices are subject to change without notice. Actual prices are set by individual dealers and may vary.