"A Total Guide to Totality" Blog Features Expert Tips, Videos, and
Resources for Capturing This Rare Celestial Phenomenon
MELVILLE, N.Y., April 18, 2017 – On August 21, 2017, the Moon will pass between the Sun and the Earth, fully blocking the Sun from view for over two minutes to a large portion of the country. This natural phenomenon is called a total solar eclipse; this is the first one to race across the entire country in 99 years. The last one viewed in the United States occurred in 1979. Serving as a resource for all photographers interested in documenting these once-in-a-lifetime moments, Canon U.S.A., Inc., a leader in digital imaging solutions, announced today the launch of the Canon Eclipse Blog, "A Total Guide to Totality" (usa.canon.com/eclipse); a vital resource for anyone looking to capture what is likely to be the most photographed total solar eclipse to date.
The blog, co-authored by Canon Explorer of Light Ken Sklute and photographer Dave Henry, will feature a series of ongoing posts with helpful guidelines, images and videos that teach photographers of all skill levels how to capture the total solar eclipse including tips that may help protect your eyes and camera's lenses and sensor. In addition to the blog, consumers can also learn and practice their photography skills in-person through specialized Canon Live Learning workshops at Canon facilities around the country.
When planning to capture this historic occasion, in addition to studying the necessary techniques and using the proper equipment such as solar filters, photographers can also prepare by making sure their gear is in top condition by sending their Canon EOS DSLR cameras and EF lenses to one of our Factory Service Centers for a Canon Maintenance Service (pricing available). This service will help ensure your gear is in optimal condition for high image quality, performance, and reliability.
"Prepping for an opportunity to capture a rare lifetime moment like the total solar eclipse takes significant planning, practicing and fine-tuning of photography techniques," said Ken Sklute, professional photographer and Canon Explorer of Light. "It may sound impossible, but with enough practice and the right equipment, it is possible for anyone to capture this magnificent moment."
"We believe there are no limits to beautiful imagery, and we do everything possible so that our customers have the highest quality equipment, customer care, and access to the education they need in order to create beautiful images," said Yuichi Ishizuka, president and COO, Canon U.S.A., Inc. "Whether it's a shared national experience such as the total solar eclipse or more personal milestones, Canon helps photographers capture the events that are more than just a moment."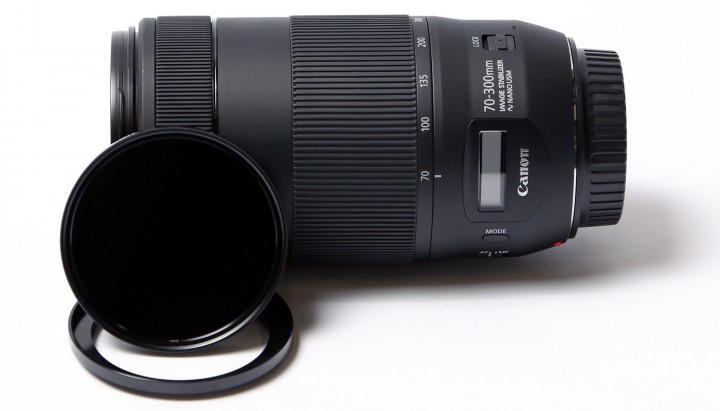 Additionally, Canon has announced six "Eclipse Kits" that are now available* for sale. The kits, specially created for this spectacular moment, package together popular Canon cameras and lenses with a HOYA PRO ND100000 67mm Filter and a 58-67mm Stepping Ring (PowerShot SX60 HS kit does not include stepping ring) to help protect photographers' eyes when looking through the viewfinder as well as the camera's image sensor. The new Eclipse Kits are scheduled to be available exclusively through the Canon Online store at http://shop.usa.canon.com/.
In addition to the solar filter, the kits and pricing* are as follows:
EF 70-300mm IS II USM Solar Eclipse Kit
Canon EF 70-300mm IS II USM
Estimated retail price of $649.99
Double Lens Solar Eclipse Kit
Canon EF 70-300mm IS II USM and Canon EF-S 10-18mm IS STM
Estimated retail price of $949.99
EOS 80D Double Lens Solar Eclipse Kit
Canon EOS 80D BODY KIT
Canon EF 70-300mm IS II USM and EF-S 10-18mm IS STM
Canon Gadget Bag
Estimated retail price of $2,199.00
EOS Rebel T7i Double Lens Solar Eclipse Kit
Canon EOS Rebel T7i 18-55mm IS STM Lens KIT and EF-S 55-250mm IS STM
Canon Gadget Bag
Estimated retail price of $1,349.00
EOS Rebel T6 Double Lens Solar Eclipse Kit
Canon EOS Rebel T6 18-55mm IS Lens KIT and Canon EF 75-300mm
Canon Gadget Bag
Estimated retail price of $899.99
PowerShot SX60 HS Solar Eclipse Kit
Canon PowerShot SX60 HS
Canon Filter Adapter FA-DC67 
Estimated retail price of $649.99
To read the tutorial articles, watch the videos, purchase an eclipse kit, or learn about Canon Maintenance Service (including pricing), visit usa.canon.com/eclipse.
About Canon U.S.A., Inc.


Canon U.S.A., Inc., is a leading provider of consumer, business-to-business, and industrial digital imaging solutions to the United States and to Latin America and the Caribbean markets. With approximately $29 billion in global revenue, its parent company, Canon Inc. (NYSE:CAJ), ranks third overall in U.S. patents granted in 2016.† Canon U.S.A. is committed to the highest level of customer satisfaction and loyalty, providing 100 percent U.S.-based consumer service and support for all of the products it distributes in the United States. Canon U.S.A. is dedicated to its Kyosei philosophy of social and environmental responsibility. In 2014, the Canon Americas Headquarters secured LEED® Gold certification, a recognition for the design, construction, operations and maintenance of high-performance green buildings.

†Based on weekly patent counts issued by United States Patent and Trademark Office.
All referenced producnames, and other marks, are trademarks of their respective owners.
*Availability, prices and specifications subject to change without notice.