April 11, 2017, Colorado Springs, CO) – Convergent Design, a recognized world leader in on-camera recorders, today announces the Element series of multi-camera video recorders and switchers. These simple to use, cost-effective products, emphasize fast video productions by eliminating many time-consuming steps while providing unprecedented access to your video footage, even while you are still shooting.
All devices in the Element series are built on technology not available previously to eliminate many of the time-stealing tasks common to multi-camera productions. By enabling features such as network media access, simple keying and tactile control surfaces these compact, powerful devices are the next evolution in smarter production workflows.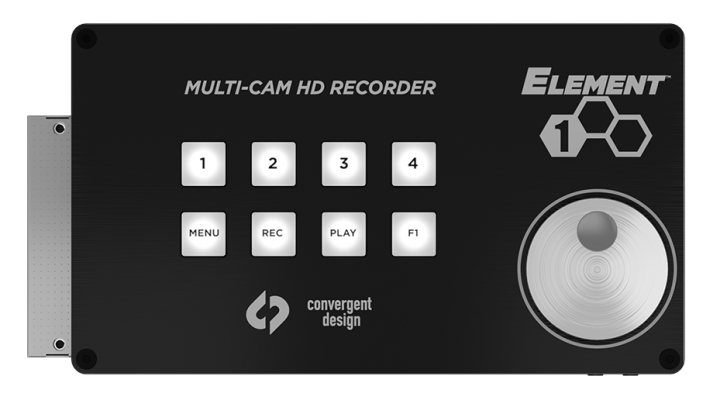 Convergent Design Element 1
4-Channel HD • HDMI • Recorder • Sync Playback • Network Media Access • Removable SSD Media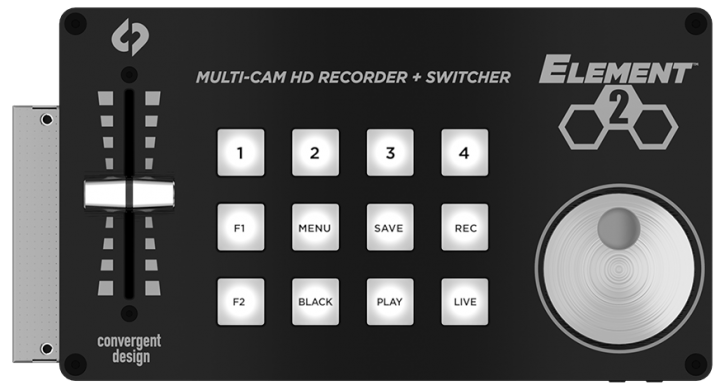 Convergent Design Element 2
4-Channel HD • HDMI • Recorder+Switcher • Keyer • Network Media Access • Removable SSD Media
By routing all camera feeds to a single multi-channel recorder, many of the mundane (and time-consuming) tasks such as copying multiple media cards, renaming video clips, re-syncing timecode, transcoding to a common edit-ready CODEC, and aligning clips to the first frame, are eliminated.
ISO recording of all cameras to a single SSD minimizes media and data-wrangling costs. Once shooting is complete, the footage is immediately ready for editing, providing access to all video clips with no additional processing steps. A lightweight proxy of the Program Out or Multi-View can simultaneously be recorded to removable USB media.
The Element family of products will enable users to bring post much closer to production by providing access to video clips, even while shooting. Using a high-speed multi-processor architecture, Element can transfer compressed video clips over Gigabit Ethernet, while simultaneously recording or playing back four streams of video/audio.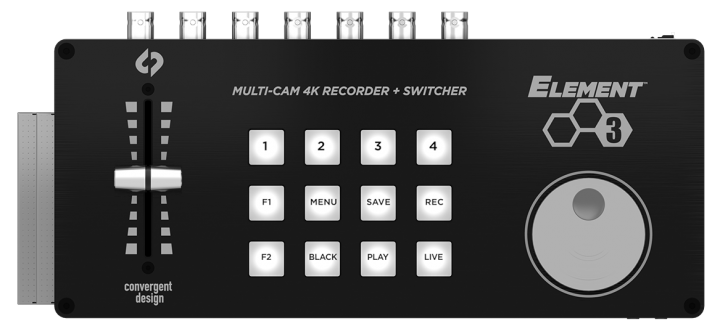 Convergent Design Element 3
4-Channel 4Kp60 • 12G-SDI • Recorder+Switcher • M/E Engine
USB Proxy • Network Media Access • Removable SSD (x2) • SFP+
Want to dramatically speed up production by enabling editing, QC review of takes, social media posts, backup, and upload to the cloud? Element's Network Media Access makes the time-consuming process of uploading footage after the shoot a thing of the past.
Element series devices feature a lightweight, low-power, portable form factor with easy-to-use backlit buttons, rotary encoder for menu navigation and scrub/jog control of playback. Synchronized playback of all channels is provided in a Multi-Viewer format.
Additional product details and information including pricing and availability will be made available on the Convergent Design website as they are released to the public.