Optional Servo Drive Puts Ownership Within Reach of Larger Cinema Customer Base; Third Party Manufacturers Already Offering Mount and Zoom Support
Valhalla, N.Y., October 1, 2018 – The Optical Devices Division of FUJIFILM will introduce a new version of its popular FUJINON XK6x20 zoom (better known as the Cabrio 20-120mm) without the servo drive motor. The Cabrio 20-120mm without drive can be operated as a fully manual, parfocal, cinema zoom lens.
As of October 1st, the Cabrio 20-120mm will be available with or without an attached servo unit. The servo drive on other Cabrio Series lenses is interchangeable on the 20-120mm, if the 20-120 is purchased without a drive unit.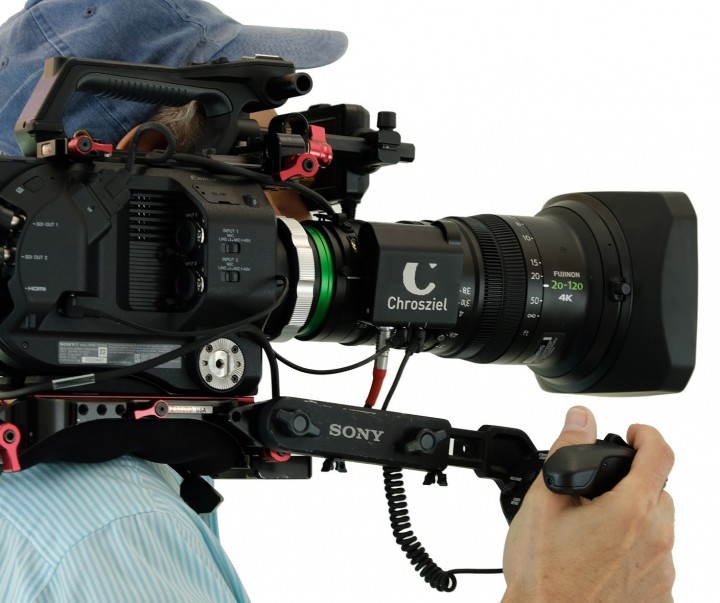 "Based on the success of our Cabrio series, many of our customers already have Cabrio drive units on other lenses," said Thomas Fletcher, Director of Marketing, FUJIFILM Optical Devices Division. "The 20-120mm Cabrio has an optimal focal range for a variety of shooting styles and is the entry point lens in the series. If purchased without the drive unit, customers still get the incredible optical and mechanical quality of a Cabrio – at an exceptional price."
Designed to be convertible between the video production and cinema markets, the Cabrio 20-120 features a flat T3.5 from end-to-end, with no ramping. It covers a S35-sized sensor (Super 35 format). Without the servo drive, it can easily accept industry-standard cine motors and matte boxes.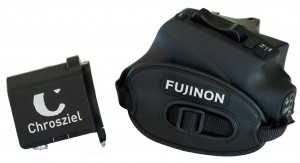 Just as third party manufacturers developed accessories for the FUJINON MK lenses, camera and lens support providers are offering solutions to benefit users of the Cabrio 20-120mm without a servo. Among them, Chrosziel and Heden have designed lighter weight servo zoom motor solutions for the 20-120mm. "In reality TV, camera operators often need to hold the camera for 8-10 hours a day. Saving a 20% of the weight of the lens is a big deal to an operator," explained Fletcher. "These lightweight third-party drives integrate seamlessly with Sony's FS series zoom controllable hand grip."
On the mount side, Duclos Lenses and IBE (Germany) offer EF mount and multi-mount kits for the 20-120mm.
The Cabrio 20-120mm is fit with a nine-blade iris to capture the most natural looking imagery and most beautiful bokeh possible. The zoom's barrel markings are luminous for visibility in dark shooting situations, and distances are listed in feet or meters.
The 20-120mm zoom without an attached servo unit will be available as of October 1st for a suggested list price of $12,000.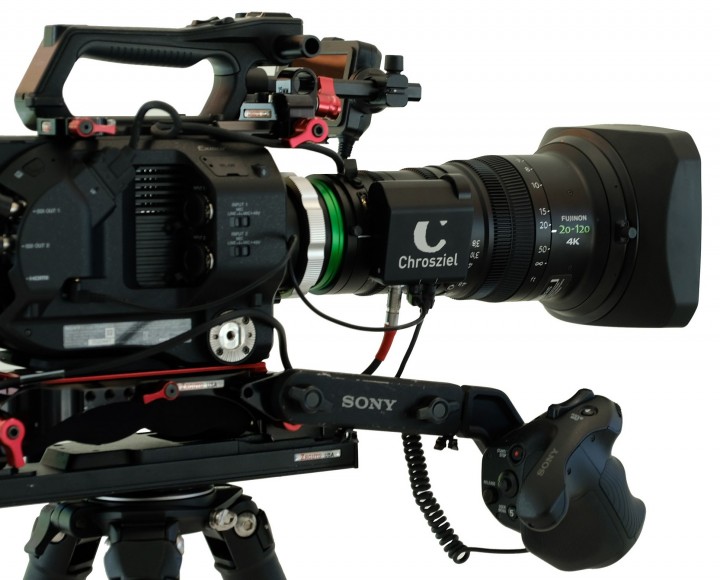 About Fujifilm
FUJIFILM North America Corporation, a marketing subsidiary of FUJIFILM Holdings America Corporation consists of five operating divisions and one subsidiary company. The Imaging Division provides consumer and commercial photographic products and services, including: instant cameras and film, photographic paper; digital printing equipment, along with service and support; personalized photo products; film; and one-time-use cameras; and also markets motion picture archival film and on-set color management solutions to the motion picture, broadcast and production industries. The Electronic Imaging Division markets consumer digital cameras, and the Graphic Systems Division supplies products and services to the graphic printing industry, including offset plates and supplies, digital printing equipment and large format printers and ink. The Optical Devices Division provides optical lenses for the broadcast, cinematography, closed circuit television, videography and industrial markets, and also markets binoculars. The Industrial Division and Corporate New Business Development Division deliver products derived from Fujifilm core technologies. FUJIFILM Canada Inc. sells and markets a range of Fujifilm products and services. For more information, please visit www.fujifilmusa.com/northamerica.
FUJIFILM Holdings Corporation, Tokyo, Japan, brings innovative solutions to a broad range of global industries by leveraging its depth of knowledge and fundamental technologies derived from photographic film. Its proprietary core technologies contribute to the fields of healthcare, graphic systems, highly functional materials, optical devices, digital imaging and document products. These products and services are based on its extensive portfolio of chemical, mechanical, optical, electronic and imaging technologies. For the year ended March 31, 2018, the company had global revenues of $23.0 billion, at an exchange rate of 106 yen to the dollar. Fujifilm is committed to responsible environmental stewardship and good corporate citizenship. For more information, please visit: www.fujifilmholdings.com.