Focused on high­-end optimisation for gimbals, cinema cameras and accessories.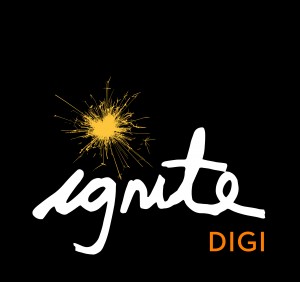 22 August 2019 — Ignite Digi is today releasing its TB50 Dual Battery Adapter for the DEFY Cadence Cablecam. The latest release by Australian Company Ignite Digi transforms the Cadence Cablecam System to be powered by DJI's intelligent TB50 batteries. This optimises the cablecam for battery hot swapping, portability and air travel, while also creating a streamlined battery solution between the Cadence and gimbal stabiliser.
DEFY's standard battery is an internal, single unit. Powering the Cadence with external TB50s with push-button release allows users to retain the programmed endpoints during battery change overs.
The TB50 Dual Battery Adapter is well­-suited for cablecam operators looking to travel with their equipment. This is because TB50 batteries are 97.58Wh each, so you can carry them on most airlines as hand luggage, unlike a 6S 10000 or 12000mAh LiPo batteries.
Many Cadence operators run their cablecam with either a DJI Ronin 2 gimbal or Freefly Systems MōVI Pro gimbal. The Ronin 2 is powered natively by TB50s and the MōVI Pro's runtime capacity more than doubles when powered by TB50 batteries and Ignite Digi's TB50 Battery Adapter for MōVI Pro.
DEFY founder Drew Janes approved Ignite Digi's addition to the Cadence Cablecam workflow.
"Ignite Digi has constantly provided tools for filmmakers that simplify production and the new Cadence battery adapters are no different. These TB50 adapters are perfect for simplifying battery management and streamline the build process while in the field." Drew said.
"Most importantly, this accessory aligns with our standard of building better perspectives that are safe, simple and smart." Drew said.
Ignite Digi co-founder Tom Waugh also wanted to help streamline the Cadence workflow after being contacted by customers of both DEFY and Ignite Digi.
"We love DEFY's innovative approach towards camera movement. Our customers use DEFY products and they approached us to create a battery solution for the DEFY Cadence. Customer feedback is super important to us, and most of our customers already use TB50 batteries to power their MōVI Pro, Ronin 2 and Inspire 2 – so it made sense to streamline. " Tom said.
"We're excited that Cadence operators will be able to battery hot swap without resetting their end-points and also travel their cablecam to some really remote locations." Tom said.
Pricing and Availability
The TB50 Dual Battery Adapter is compatible with the DEFY Cadence Cablecam. The battery adapter is designed to mount two DJI TB50 intelligent batteries and it retails for $1300 AUD ($885 USD and €795 EUR at time of publication). Available for purchase now, directly from Ignite Digi's online store.
Key Features
Powering the Cadence with 2 x TB50 batteries = 195 watt-hours (Wh) total.
Push button release and hot swappable: lets you retain your endpoints on the Defy Cadence cablecam when changing batteries.
Compatible for air travel with each TB50 battery under <100Wh.
The 6S TB50 batteries will run the Cadence at its maximum sled speed, with no performance compared to the standard battery.
XT90 cable is located in the back of the adapter plate, plugs straight into the Cadence, keeping it safe and contained from any snagging and the cable.
Mounts securely with 4 x ¼" 20 x ½" screws (8 included).
TB50 intelligent batteries are 97.58Wh each, 195Wh per pair.
Optional safety plate included for increased battery locking when flying over large crowds.
The two bays are hot-swappable, letting you retain your endpoints on the Cadence cablecam when changing batteries with no need to power down.
Compared to running a 6s, 10,000mAh LiPo battery (which is 222Wh making them not airline safe), two TB50 batteries provide 8520mAh (195Wh) so you are only getting a capacity reduction of just over 10% and have a little less run time than 6s LiPos. Since you're using two batteries, it does mean you can easily bring them on a plane as they are under the 160Wh limit, at 97.58Wh each.
Using the TB50 batteries, you will still be able to run the Cadence at full speed, up to 30mph.
Designed, manufactured and assembled in Australia by Ignite Digi.
TB50 Dual Battery Adapter for the DEFY Cadence Cablecam specifications
| | |
| --- | --- |
| Quantity: | Sold as a single unit, adapts 2xTB50 batteries |
| Cablecam Compatibility: | Defy Cadence Cablecam System |
| Battery Compatibility: | DJI TB50 Intelligent Battery |
| Weight: | 630 grams (without batteries) |
| Diameter: | 26cm x 15cm x 3cm |
| Materials: | 6061-T651 aluminium and hard anodised for durability |
| Color: | Black and Orange |