LockCircle is introducing the innovative Kinetics Motion Ergonomics Concept to
the new high-end professional Cinematic Cage for the powerful 4K FujiFilm X-T2 camera.
The new Cage Kinetics XT2 by LockCircle is designed to fit like a glove around the powerful FujiFilm X-T2 camera, and features the exclusive LockCircle "Asymmetrical Design Approach" for right hand camera grip and control while maintaining the X-T2's original ergonomic feel.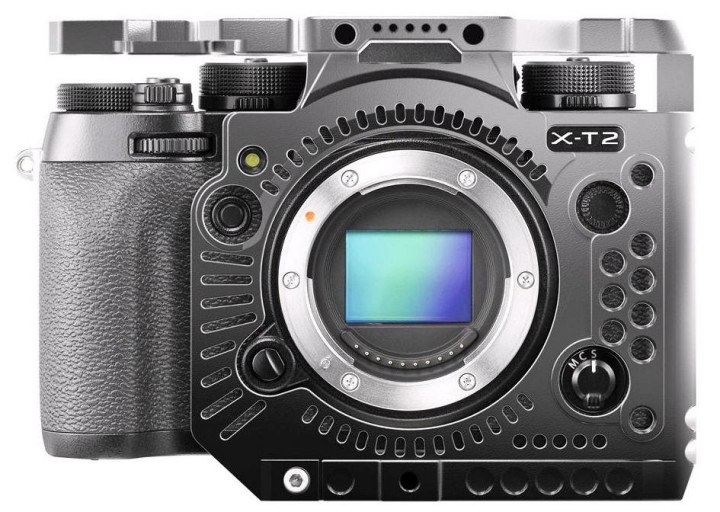 Extensive product research and development went into the Kinetics X2 to offer more than just a cage. All of the camera's controls are clearly visible and directly accessible straight across the sophisticated form-factor of the cage. The X-T2 camera with the new Kinetics X2 cage feels natural in your hands and can easily accommodate heavy-duty cinematic accessories, pushing your cinematography to the highest production levels.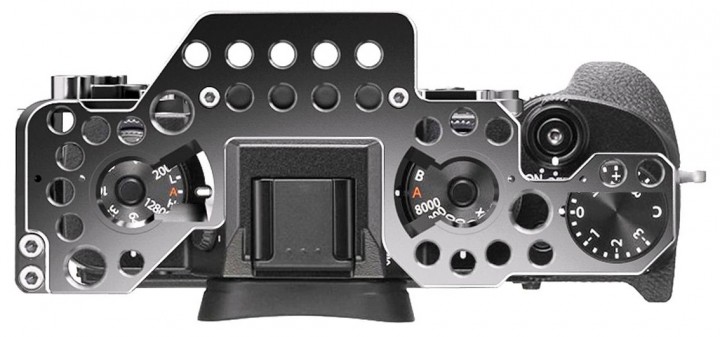 Several 1/4″-20 and three 3/8″ threads are available for attaching multiple accessories to the X-T2, and for versatile mounting of the X-T2 to professional camera grip equipment such as camera cars, cranes, drones, gimbals or any heavy duty mounting application. Regarding the 1/4″-20 threads, please note that by "several" we actually mean "more than several" as there are a total of seventy-nine (79) 1/4″-20 threads on the Kinetics X2. It's ready for shooting serious stuff!
The Cage Kinetics XT2 integrates with MicroPort locking micro HDMI / USB 3.0 connectors and the popular LockPort (micro to full-size HDMI and micro to full-size USB 3.0 output), for serious protection while shooting in rough production enviroments.
The Cage Kinetics XT2 baseplate also has a Meta-Block mount for Metabones lens adapters and an IMS-Block for IMS-Mounts for monolithic locking, specifically designed to facilitate follow-focus work with no annoying mechanical play in the bayonet, offering precise follow-focus shots.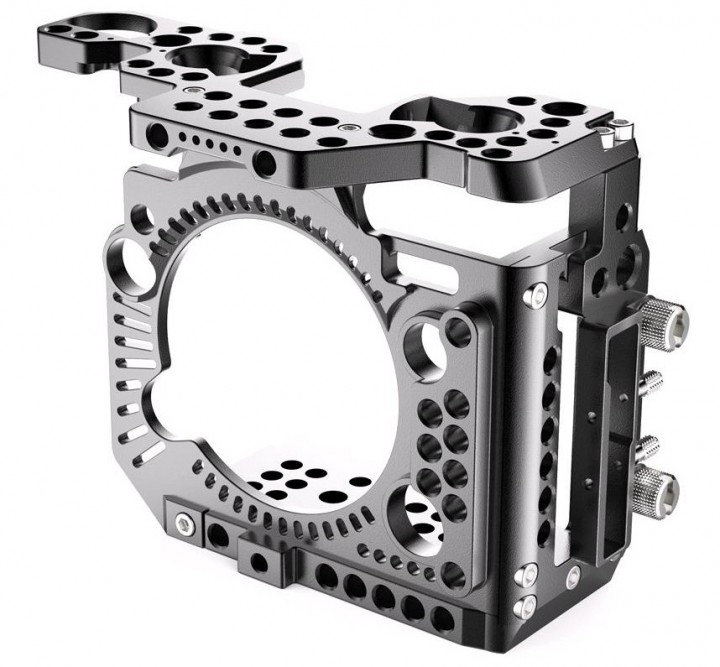 IMS mounts will soon be available for FujiFilm X-Mount to Canon EF, Nikon F (exclusive positive-lock), PL-Mount, Panavision, BNCR and Leica R lenses.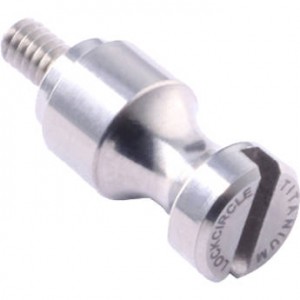 The LockCircle Cage Kinetics XT2 is incredibly lightweight (300g / 10 oz). Among its numerous 1/4″-20 threads it has several positions which are located at the focal plane, allowing an A.C. to mount one or more titanium LockCircle tape measurement hook pin(s).
Delivery is currently scheduled for the end of April 2017. Pre-order is available now for a limited quantity (and early delivery).
The new LockPort XT2 DUAL offers definitive protection from tough production abuse for the fragile HDMI and USB 3.0 outputs of the FujiFilm X-T2 camera. It is a rock-solid clamp that locks to the camera, and features a smart micro to full-size HDMI (tested for 4K) and a micro to full-size USB 3.0 adapter.
The LockPort XT2 ultra-thin camera plate is designed to easily fit every tripod head, baseplate, sliding plate and camera support currently available using their provided attachment screws.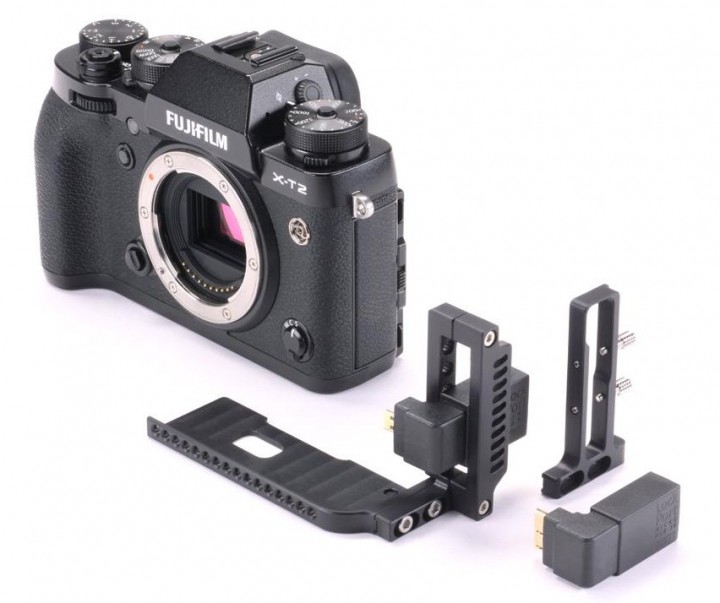 The LockPort XT2 DUAL safely secures the ninety-degree HDMI / USB 3.0 port adapters to the X-T2 body, providing permanent protection to those "expensive to repair" connection ports on your camera.
Both port adapters have gold plated contacts (tested at 4K with a Gbps high speed transfer rate), and the full-size female outputs allow the usage of stronger, commonly available standard HDMI and USB 3.0 cables. The standard size HDMI and USB 3.0 plugs lock securely in the LockPort sockets with no signal loss.
LockPort X2 is also available in a MultiPort configuration, locking the HDMI and USB 3.0 cable connectors to the camera with genuine grade 5 titanium knobs and adjustable grub screws. LockPort X2 is currently in stock and available for purchase now at www.lockcircle.com.