One-touch scene select and excellent low-light performance
24th January 2017 – JVC has introduced the JY-HM360 handheld HD camcorder, ideal for use by wedding and event videographers. It features a 1/2.3-inch 18.9 megapixel back-illuminated CMOS sensor, offering high resolution recordings. This sensor, when combined with the camcorder's dynamic 19x F1.2 bright GT lens, provides excellent sensitivity with less noise, even in low light environments. This makes it possible to record events, social functions or weddings without the need for additional lighting.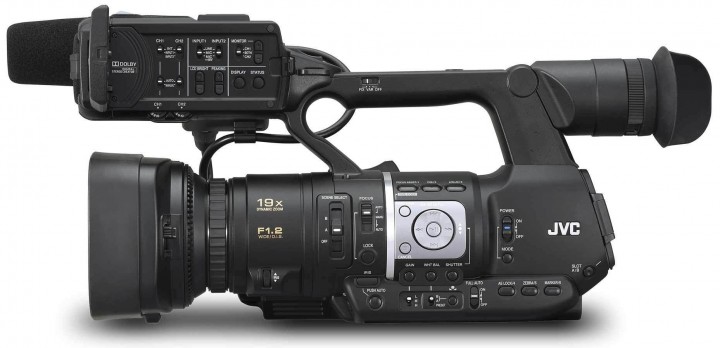 Featuring JVC's original high-speed picture processing FALCONBRID™ engine, the camera is capable of supporting major file formats such as .MOV with Apple Final Cut ProTM, .MP4 with XDCAM EX™ cameras and .MTS for AVCHD compatibility, as well as high-definition images in MPEG-2 35Mbps and AVCHD 28Mbps (progressive) format. Furthermore, the processor also supports H.264 video format in 50Mbps extreme high quality (XHQ) mode for virtually no block noise when capturing moving subjects.
"The JY-HM360 feels very intuitive and is easy to personalise, with eleven functions whose parameters can be customised and stored on user buttons for quick access," explains JVC's European Product Manager Gustav Emrich. "It's ideal for wedding videography, with its CMOS sensor and f/1.2 lens delivering excellent low light performance. It's also possible to select your ideal shooting mode with the flick of a switch using the Scene Select function — specific scenes, such as Indoor and Outdoor, can be assigned to each switch position, along with five shooting modes, giving one-touch instant access to a completely different camera setup."
The JY-HM360 features a number of functions ideal for wedding filming, including Face Recognition Auto Focus, Optical Image Stabilizer and Beautiful Skin mode. Allocated to one of the seven user-customisable buttons, Beautiful Skin mode can be assigned for turning the feature on or off when shooting. There's a seesaw lever to enable smooth zooming from very slow to high speed, and image parameters such as gamma and colour-matrix, as well as other detail settings, can be customised and stored in both the camera's internal memory and SDHC/SDXC card.
Standard JVC camcorder features include dual SDHC/SDXC card slots, with simultaneous, relay and back-up recording. Continuous clip recording can be selected, grouping a number of shots together as a single file that's easier to manage for transfer and editing. Audio is recorded via two balanced XLR inputs, with an auxillary input for wireless receivers. The JY-HM360 also provides time code in/out, which is useful with multi-camera shoots to synchronise timecode information for editing. There's also a pre-record buffer of up to 15 seconds to ensure you don't miss that all-important wedding moment.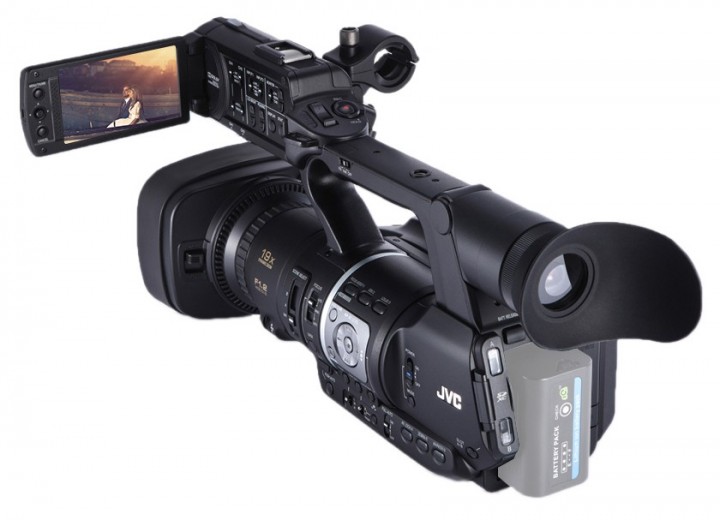 About JVCKENWOOD
JVC has a longstanding reputation for build quality, service and reliability. From creating the first personal video player to the recent developments of live streaming, 4K and file transfer capabilities in its new 4KCAM professional camcorders, JVC has continually pushed the boundaries of quality, ingenuity and usability. JVC values communication with its customers, providing users with the best tools possible for production and creation. The company is also dedicated to making the latest technological improvements accessible to every budget, creating user-friendly, cutting-edge cameras, monitors and studio equipment that deliver quality results without costing the earth.