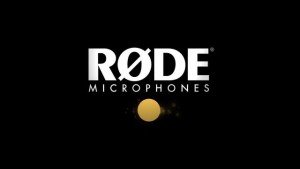 Tuesday April 7th 2015, Sydney Australia -– Pro-audio brand RØDE Microphones is once again partnering with Red Giant to offer an incredible dual-system audio solution to its customers for 2015.
Customers who purchase an eligible RØDE microphone from an authorised dealer worldwide and register online for their free extended warranty will also receive a free copy of Red Giant's audio syncing software, PluralEyes Express. Valued at US$99, PluralEyes Express is an exclusive version of the award winning PluralEyes that has been specially tailored for RØDE users.
Revolutionizing the dual-system audio workflow, PluralEyes analyses the audio from multiple cameras and other audio devices and syncs them up in seconds, eliminating the need for clapboards, time code, or manually syncing audio to video in post-production. With an ever-expanding range of broadcast microphones applicable for dual-system setups, RØDE recognizes PluralEyes as a vital tool in post-production for enthusiasts and professionals alike.
"We're extremely thrilled to collaborate with Red Giant once again and offer this amazing software which compliments our range of microphones perfectly." Commented RØDE's Global Marketing Manager, Scott Emerton. "We had such an overwhelming response to our first partnership with Red Giant back in 2012 that we knew we had to provide a similar offer. We've listened to our customers and expanded the range of eligible microphones this time, so more people will get to experience the incredible workflow of PluralEyes."
"Red Giant is honored to be partnering with RØDE. This collaboration once again combines the best of breed products in the pro audio and filmmaking software industries and ultimately benefits our shared customers" says Robert Sharp, Vice President of Global Sales for Red Giant.
For the full microphone eligibility list, more information on PluralEyes Express or to register your microphone for your FREE software download please visit www.rode.com/pluraleyes.