SmallHD unveils new 13" Production Monitors at the September IBC Convention and Exhibition in Amsterdam. The 1303 HDR includes a bright 1500 nit display (viewable in full sunlight), and provides HDR (high dynamic range) viewing capabilities. The 1303 Studio, designed for use where lighting is more controlled, features a 400-nit display and provides the same feature set, minus the high brightness and HDR capabilities.
Both the 1303 HDR and Studio feature an extremely wide viewing angle with little to no visible color shift. The 1303 HDR also utilizes an optically bonded glass screen with an anti-reflective coating for added protection while eliminating glare.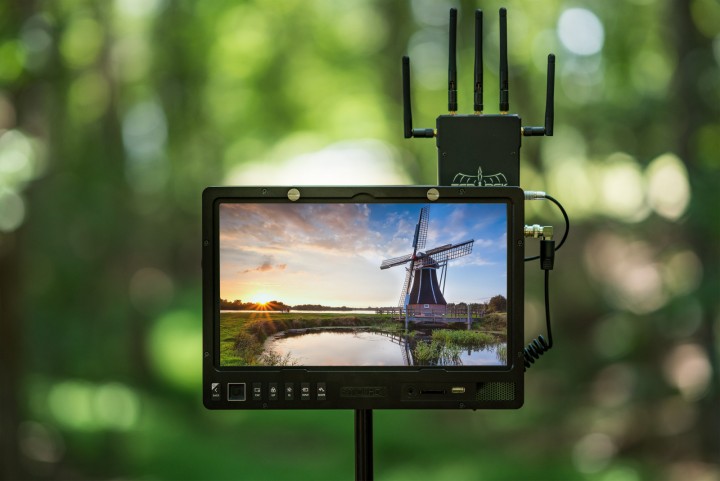 The 1303 monitors are ready for use in studios, location interiors and exteriors by directors, cinematographers and ACs. "Pulling focus on-set is one of the most demanding and stressful production jobs," says SmallHD Co-Founder Wes Phillips. "Focus is one of the few things you cannot fix in post. With the 1303 and our software toolset, we have made it easy for ACs to ensure they nail focus with confidence, on each and every shot."
As high-end cameras are including HDR specifications for expanded color gamut, contrast and dynamic range performance, camera crews on a set, in the field, and in post find themselves challenged to accurately view scenes incorporating these enhancements. The 1303 HDR builds on the HDR technology that SmallHD developed for its 17", 24" and 32" Production Monitors. They offer SmallHD's intuitive operating system and the technological advances for which its award-winning on-camera and production monitors are known—coupled with affordability.
These advanced monitors display a crisp 1920×1080 image on 10bit IPS LCD panels, with a 4-up signal view. The 1303 HDR offers a high color range, capable of reproducing the P3 color gamut. Plus it provides an HDR Preview function with built-in tools for real-time monitoring and customizable camera gamma settings.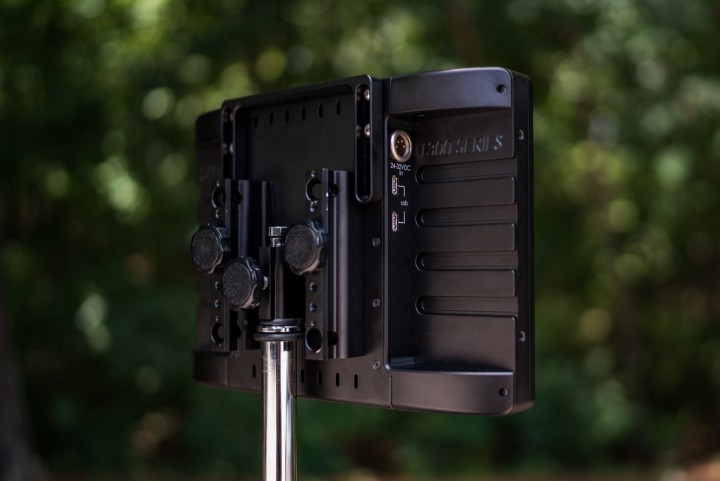 With an intuitive operating system, both 1303s support any 3D LUTs with SmallHD's ColorFlow technology. Previously created look-up tables can be used on-set. LUTS can be loaded via the monitor's full-size SD card slot. Additionally, a LUT edited on-set with third party software such as LiveGrade can be viewed on the monitor then uploaded to an SD card for reference in post.
The new monitors can be fed via either HDMI or SDI inputs and can output to either format as well. Cross conversion takes place in a mere single frame.
Like the rest of the SmallHD Production and Studio monitors, the 13" versions are extremely rugged—built with a solid, milled aluminum chassis. To deal with on-set realities, even the 3mm thick screen impact protector can be replaced in seconds.
For quick deployment in any production environment, they are at home on a rack, table-top, arm, C-stand or cart. With numerous ¼-20 mounting options all around the frames, 1303s are ready for whatever items users plan to add. The convenient RapidRail system provides quick mounting of various accessories like wireless receivers and focus systems. Plus, there's an ergonomic carry handle and built-in Vesa mounting solution.
Power is via 12VDC through a 4-pin XLR connector. An optional onboard Anton/Bauer Gold mount or V-mount battery plate with a 4-pin XLR connector can be attached. A video receiver (Teradek, Paralinx, etc) can be mounted to the RapidRail system and powered by the LEMO accessory connection on the back of the monitor or D-TAP through the battery bracket.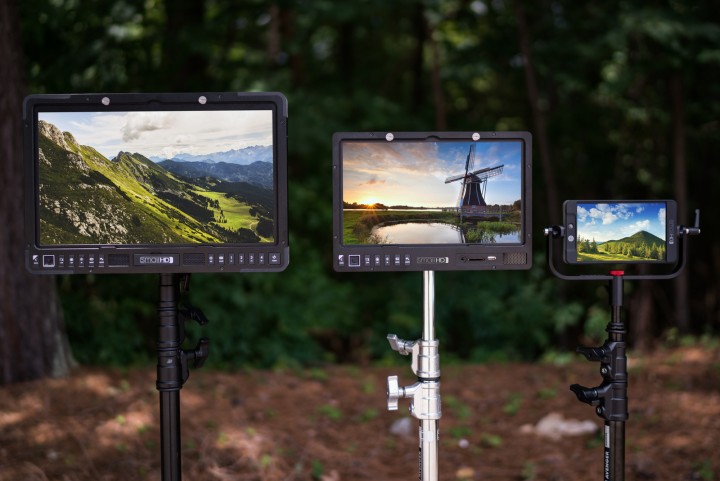 SmallHD Production and Studio monitors, including the 1303s, provide easy and straightforward calibration. A color probe attaches directly to the monitor's USB connector, and does not require a computer. Rental houses will appreciate the monitors' ability to be stored in any position, not facedown as OLEDs require.
MSRP for the 1303 Studio is $2800 and the 1303 HDR is $3500. Both monitors will be available on SmallHD.com and through SmallHD authorized resellers in Fall 2016. For more information visit: smallhd.com
About SmallHD
Founded in 2009, SmallHD has made a name as the leading innovator of on-camera monitoring solutions for professional cinematographers, videographers, and photographers worldwide. Creators of the world's first high definition on-camera monitor, SmallHD continues to push the envelope of what's possible in an on-camera display by combining advanced cutting-edge technology with accessible pricing.