SmallHD announces its new 5-inch wireless monitor system, the FOCUS Bolt TX (transmitter) and FOCUS Bolt RX (receiver). Both the TX and RX are built on FOCUS touchscreen monitor platforms, with built-in Teradek transmitter and receiver systems.
Regarding the new simplified onset wireless monitoring solution, Wes Phillips, SmallHD CEO explains, "With the FOCUS Bolt RX/TX we have created a sleek and capable wireless monitor ecosystem that puts our feature-rich displays in the hands of the director who can freely roam around the set."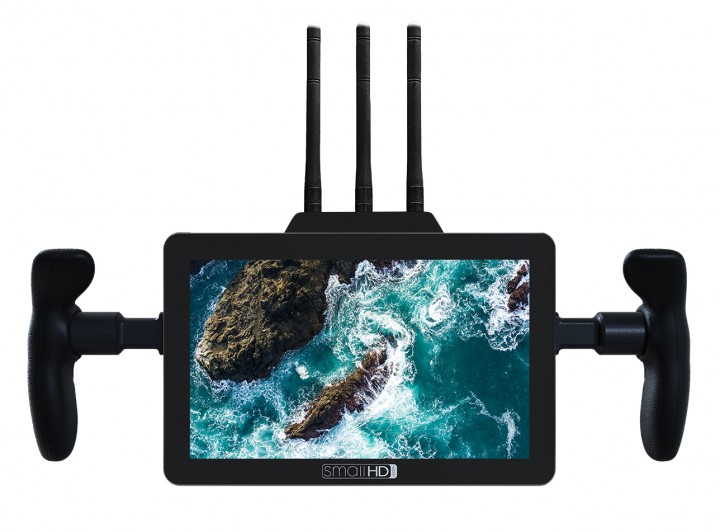 Transmission in the 5GHz band from a single TX can be received by as many as four FOCUS Bolt RXs within a range up to 500 feet. This allows directors, directors of photography, DITs and lighting directors to view live takes, preview and review scenes, untethered.
The FOCUS Bolt system streamlines the wireless workflow in a very convenient way. On a typical shoot, a FOCUS Bolt TX transmitting monitor is located at the camera, connected via a Micro HDMI cable, ready to perform the normal duties of an on-camera monitor and transmit a video signal. That TX monitor transmits the full high definition signal that can be received by RX monitors. RX monitors can also receive input through a Micro HDMI connector, functioning as a stand-alone high definition monitor.
All FOCUS Bolt monitors can be powered by a Sony L-Series battery through an integrated slot on the back. The FOCUS Bolt units can also supply 7.2V power to DSLR and mirrorless cameras via camera specific power adapter cables. The monitors can also be powered off an optional D-Tap to battery adapter or AC power.
These monitors provide an 800 nit 1280 x 720 high definition display, featuring 294 pixel per inch-density. With 10-bit color processing, they display a color gamut of 70% NTSC color accuracy. For convenient viewing by multiple crew members, FOCUS Bolt monitors provide a wide, 160° viewing angle horizontally and vertically.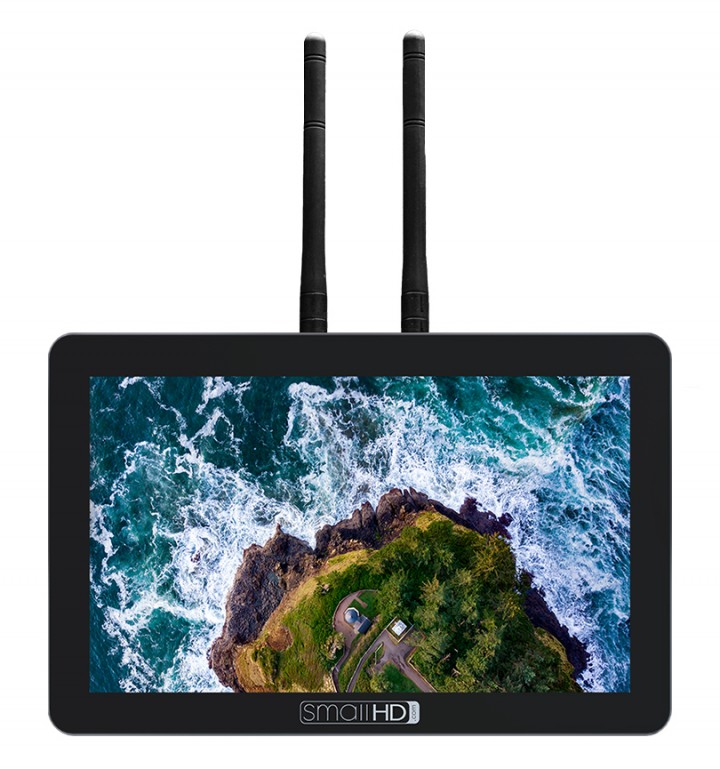 FOCUS Bolt touchscreen monitors utilize the SWIPE interface to the OS3 operating system to provide access to SmallHD's extensive toolset, which includes Waveform, Scopes, Focus and Exposure Assist, and real-time 3D LUTs. The PageBuilder system allows quick access and customization of the tools on the display. An audio monitoring VU meter can be displayed on the screen as well.
Each FOCUS has a built-in full-size SD card slot that provides even more utility. Both models ship with a mounting solution included. The FOCUS Bolt TX gets a camera shoe arm with friction-based tilt mount. The FOCUS Bolt RX comes with a neck strap and a set of lightweight monitor handles that attach natively to the monitor.
For more information visit www.smallhd.com/nab2018
About SmallHD
Founded in 2009, SmallHD has made a name as the leading innovator of on-camera monitoring solutions for professional cinematographers, videographers, and photographers worldwide. Creators of the world's first high definition on-camera monitor, SmallHD continues to push the envelope of what's possible in an on-camera, studio and production displays by combining advanced cutting-edge technology with accessible pricing.