Direct Attachment with B4-mount lenses
Las Vegas (NAB Show, Booth C11001), April 17, 2016: Sony's latest XDCAM shoulder-mount camcorder, PXW-Z450 is capable of capturing 4K (3840 x 2160) picture quality from its new 2/3-type Exmor R™ CMOS sensor. The camcorder combines enhanced weight balance and low power consumption with field production features needed by broadcasters, including pool feed and multi-format recording.
Users can attach standard B4-mount lenses directly onto the camcorder's body without the need for an adapter, providing the flexibility to easily change lenses.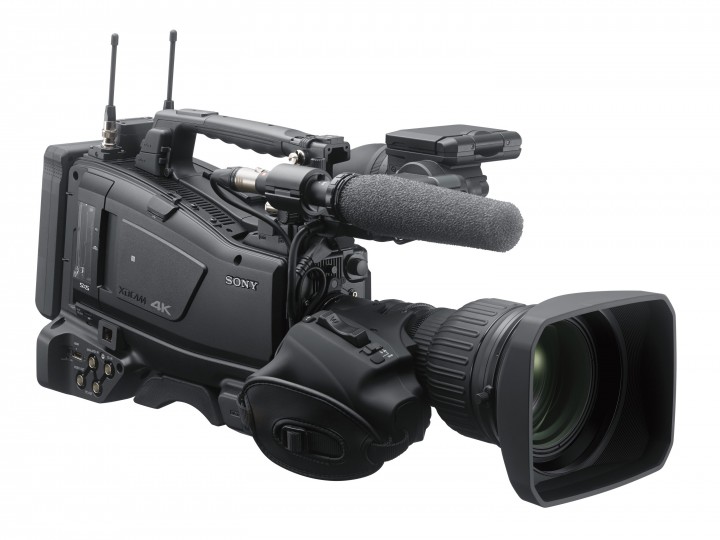 The camcorder also supports multi-format recording, allowing users to shoot at 1080p HD and switch to 4K 60p. The PXW-Z450 supports XAVC Intra and XAVC Long for 4K recording as well as MPEG HD422.
With high zoom ratio and depth of field, the PXW-Z450 supports pool feed functions (HD/SD-SDI), allowing broadcasters to record an external signal on an SxS card from another camera on-site without a portable deck.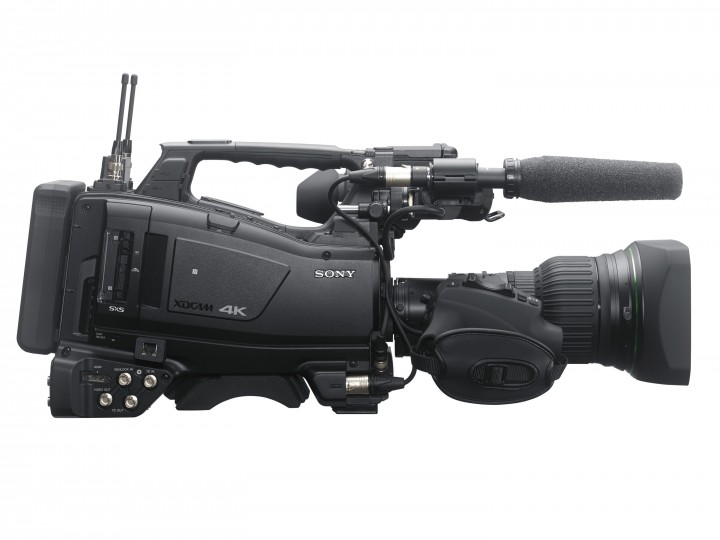 The PXW-Z450 inherits many features from Sony's PXW-X400. This includes the ONLINE button which lets users transmit proxy clips or stream AV signals toother equipment connected on the network.
For current PXW-X400 users, Sony will also introduce a 4K upgrade kit (CBK-Z450UK), which will offer users the same functionalities of the PXW-Z450. The PXW-Z450 is a body-only model with no lens or viewfinder, but it can be paired with the optional HDVF-series full HD OLED viewfinder (HDVF-EL20/EL30).
The PXW-Z450 is scheduled to be available by the end of 2016. The CBK-Z450UK is scheduled to be available in 2017.