Now with more than $50,000 in prizes!
Thursday May 15th 2014, Sydney Australia The 'My RØDE Reel' international film competition is coming to a close shortly with only two weeks remaining for entrants to submit their short films. Winners will be announced in June and take home a share of the prize pool which is now valued at more than $80,000 after additional contributions by F&V Lighting.
"The response from the filmmaking community has really been incredible." Commented Scott Emerton, RØDE's Marketing Manager. "We've received more than 300 entries so far, and I'm expecting that to almost double in the final two weeks of the competition as everyone puts the final touches on their film and BTS reel".
Whether planning to enter the competition or not, people with an interest in short films and filmmaking are encouraged to visit the website and vote for their favourite entries. Public voting will remain open until June 23rd, at which point the film with the highest number of votes will be awarded the "Peoples' Choice" prize – one of the three major prize packs for the contest.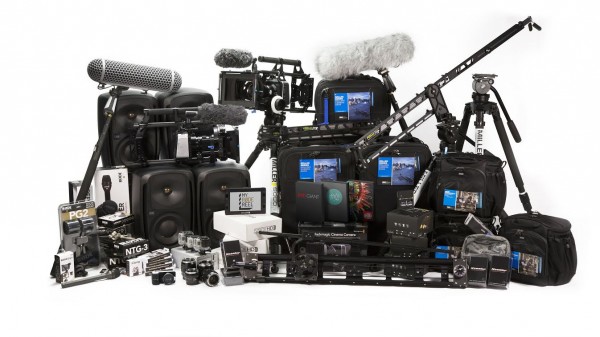 The other main prize packs – the judge's prize for the short film and the judge's prize for the behind-the-scenes reel will be announced during June ahead of the Peoples' Choice award. Another six category prizes are available for Best Sound Design, Best Soundtrack and more.
Entrants to 'My RØDE Reel' are required to create a short film of five minutes or less, as well as a behind-the-scenes reel that features a RØDE microphone being used during the production of the film. RØDE has provided an entry pack that steps through the process, as well as templates for scripting, storyboarding and more, available now by registering at www.myrodereel.com.
The total prize pool is now valued at more than US$80,000 following a donation of studio lights and accessories to each major prize pack by F&V Lighting. The packs also include BlackMagic and GoPro cameras, Carl Zeiss lenses, Miller tripods, RedRock Micro rigs, SmallHD and Teradek monitoring equipment, Kessler sliders and jibs, ThinkTank Photo bags, Event studio monitors, G-Technology storage, TetherTools accessories, software from Adobe and RedGiant, licensing credit from The Music Bed, and of course plenty of RØDE microphones. A full list of the prize packs is available at www.myrodereel.com.
To help aspiring filmmakers with their entries, RØDE has produced a 12-part educational series of tips & tricks videos. Hosted by Ryan Connolly and Olivia Speranza, the course guides viewers through the filmmaking process from pre-production through to shooting and on to post-production and distribution. The entire series is now available to be viewed on www.myrodereel.com.
Visit www.myrodereel.com now to learn more about the competition, submit an entry, or vote for your favourite film.
About RØDE microphones:
RØDE Microphones (www.rodemic.com) designs and manufactures high-quality microphones and related accessories for studio, live and location use. Its products are designed and primarily manufactured in Sydney, Australia and exported to over 100 countries globally.