Nanuk cases have been around for a little while now but I've never had an opportunity to take a very close look at them until I first saw them earlier this year at CES. In this NAB show report, Nanuk's Frank Vitiello provides Craig Chartier and DVi with a thorough overview of the Nanuk product line.
Here are some more details about the Nanuk line of hardshell equipment cases…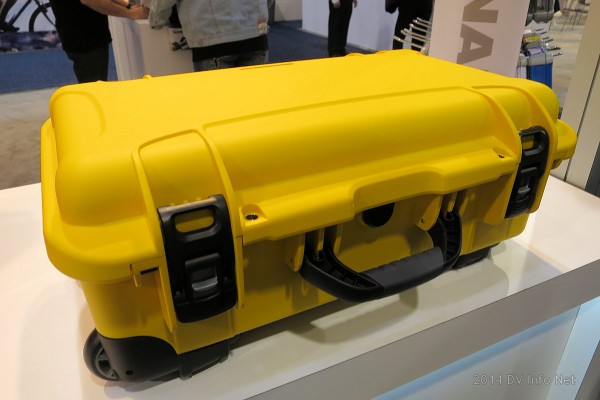 This is the Nanuk 935, the smallest of their three wheeled cases, and it's just about the same size as a Pelican 1510. There's a range of color choices (including the stately and omnipresent basic black, but this yellow case shows the details better for photo purposes).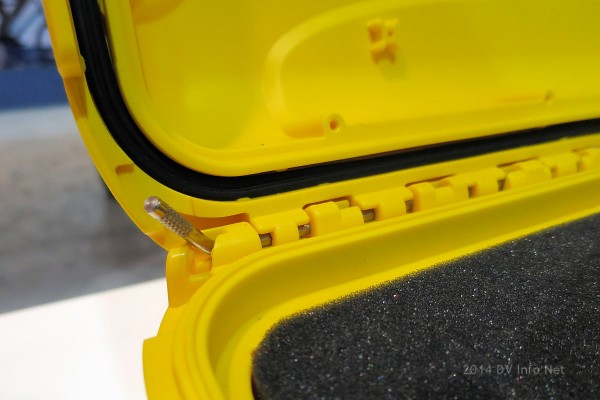 To hold a case lid in the open position without slamming down inadvertently, all Nanuk cases have integrated lid stays molded into the hinge. The large seal running around the lid insures that Nanuk's entire product line is waterproof at three feet for 30 minutes.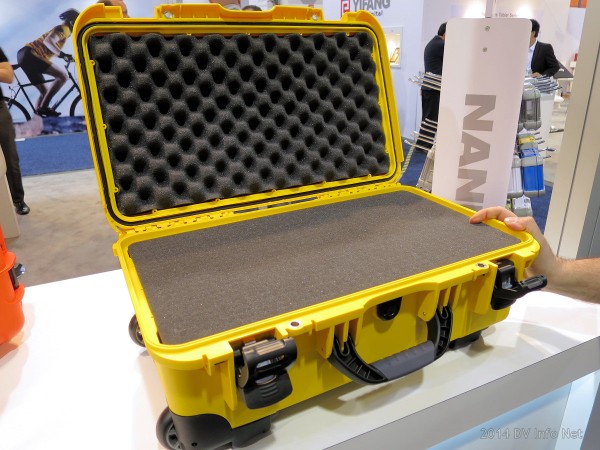 There are several options for the interior, one of which is a pluck-and-pick foam insert that has two separate levels so you can customize the depth to accommodate unique shapes. Nanuk's case latches, a patented system called PowerClaw, allow for one-handed opening and closing.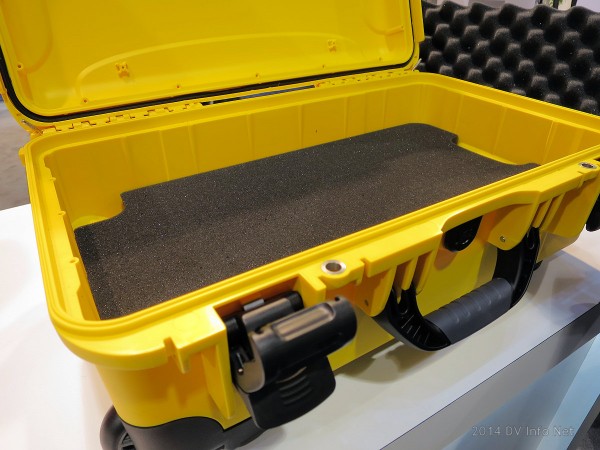 The case can be purchased empty if desired. Note the integrated bezel surrounding the lid and the main case body. It has pre-tapped threaded inserts to allow for an optional waterproof lid panel and full customization of the interior, such as hard-mounting electronic components for example.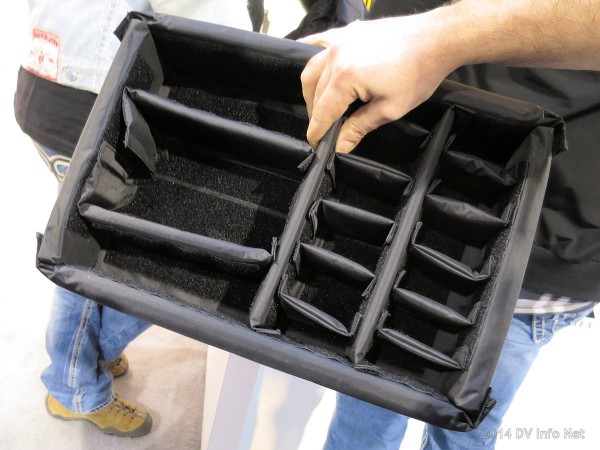 Or you can have a fully padded, removable interior shell with changeable velcro dividers.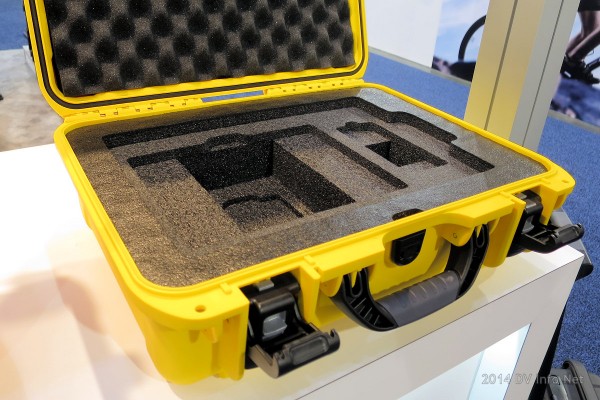 Nanuk also offers a service to create custom laser-cut interior foam inserts to your specifications. And they can print your logo or artwork on the case exterior if you want to add your own branding.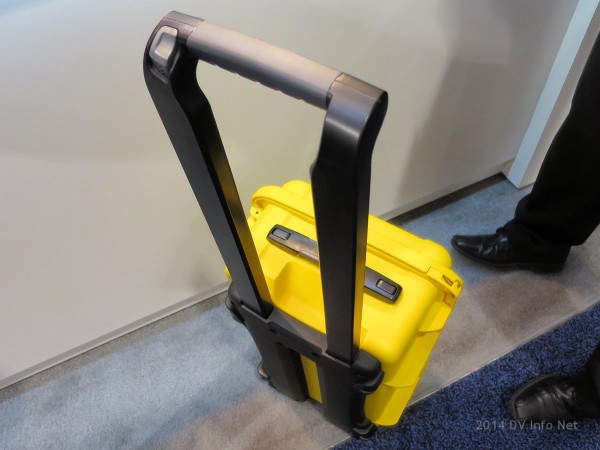 There's another case company that has a flat plastic plate for a pull-up handle. Those always flexed a bit too much for my taste. I like Nanuk's handle; it's very sturdy and hardly bends.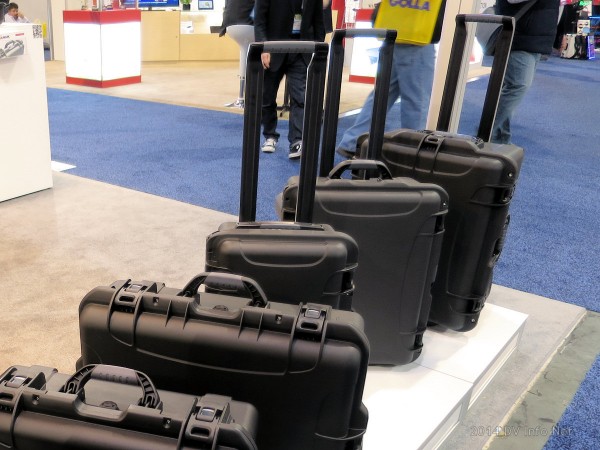 All three wheeled cases — the ones in this photo with their handles up — are new from Nanuk. The 935 we've been looking at is the one on the left. The other two are the 950 and 960 models.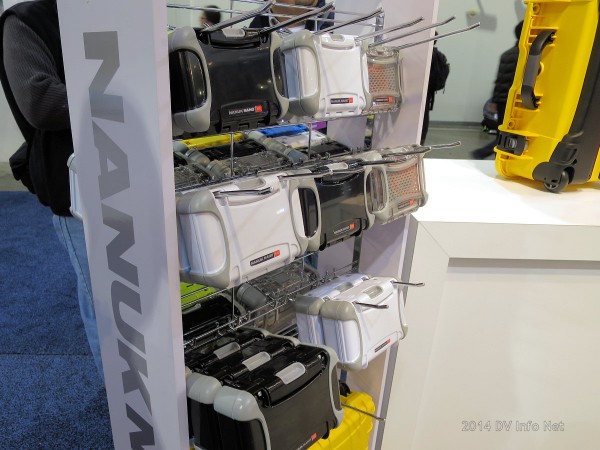 The Nanuk Nano line is also new. These little cases are ideal for smaller electronic items that need to be kept waterproof, such as pocket cameras, POV camcorders, audio recorders, solid state media, etc. The Nanuk Nano 310, 320 and 330 have just become available in April.