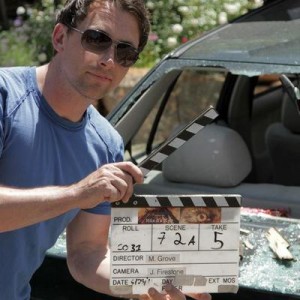 Our networked world is strange. When you lose a good friend half a world away, you don't always get to know about it…
Thinking about Mat Thompson.
For three years, he and Kevin Railsback and I built and ran the Under Water, Over Land Challenge — the planet's largest online video production forum dedicated to nature and wildlife filmmaking. Over 350 films resulted from the project during those first three years. And, although the original website built by Mat is long gone, the project still lives on today, moderated by our friend Trond from Norway, at DV Info Net.
(Note from Admin: actually, Mat's original site still exists online, but I need to repair a few technical issues. You can see a good portion of it here).
Mat, Kevin, and I spent many long hours working on the forum and built lifelong friendships through that collaboration.
Mat used our nature filmmaking forum as his personal film school and went on to become a very successful filmmaker. From these humble beginnings, shooting short films and sharing them on an online forum, he went on to produce, direct, and shoot wildlife films for the BBC (also ITV, C4, Discovery and Nat Geo).
He lived his dream.
He loved wildlife, deeply and truly.
His work is a testament to his remarkable kinship with animals.
https://www.matthompsontv.co.uk/video
One summer, he hopped the pond to spend the summer in Colorado and run a camera on a feature film I produced. Last time we spoke via Skype, I gave him notes on a short screenplay he had written. I thought we would make that film someday, too. He was a wildlife filmmaker through and through, but he was inspired by the chance to craft a narrative. He was a versatile artist and surprised me often.
Kevin told me this morning that Mat left the Earth he loved and documented so meticulously, just a few months ago. What a shock to us both to hear this news. Mat was one of those sneaky, stoic bastards who didn't share that he was ill.
But I'm not going to let him go gently into that good night – not without at least a belated goodbye from the Yankees.
Requiescat in pace, friend. Be with the Creator.