Updated 2020H1 to include the new Canon Cinema CINE-SERVO 25-250mm T2.95-3.95 EF & PL.
This page contains a lot of data displayed in several charts and tables.
It is best viewed on a laptop or desktop display.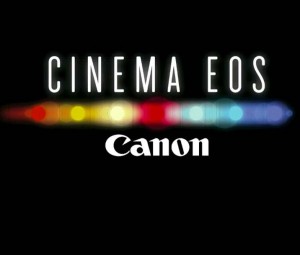 First introduced to the market in November 2011, Canon's Cinema EOS series of digital cinematography lenses has grown to include seven primes and eight zooms. This page delineates the entire Cinema EOS lens product line-up. You can jump directly to a particular section of this page with these links:
How to Read These Tables
Canon cinema lenses are separated into six groups. There is a table below for each group. To the right of the group name is its image circle coverage, which is either Super 35 (S35) or Full Frame (FF), and resolution, which is either 4K or 4K+ (greater than 4K). Lens images are clickable to show large versions. Next come the model numbers, of which there can be as many as four for one type of lens. The first model number is the EF lens mount version; under it is the PL lens mount version if one exists. There may be one or two more model numbers below, in parenthesis "also known as," with a different nomenclature. For example, the COMPACT-SERVO 18-80mm T4.4 EF is also known as the CN-E18-80mm T4.4 L IS KAS S. The reason for this is due to separate divisions within Canon that market the Cinema EOS lens product line. Below the lens model number(s) are links to the Canon USA web site product page for that lens, its press release and the user's operating manual in .PDF format. Product page links point to EF versions. Those pages link to the PL versions in their Overview sections. Both versions are listed on the Canon USA cinema lens index page.
Next is a line of five data points about that lens, such as:
(8.2012) ⌀114/⌀105 MOD 0.95m 1.3kg ~$5,000
The first data point, "(8.2012)," is the month and year the lens became available. Next are two diameter measurements, "⌀114/⌀105," the first being the outer diameter of the lens front, for sizing a matte box. The second is the screw-in filter thread diameter. Note that some lenses such as the Cine Zooms are not threaded for filters… these are matte box only. The third data point, "MOD 0.95m," is the Minimum Object Distance, the closest possible focusing point, given in meters. These values are shown as measured from the camera's image sensor, not the front of the lens. The next data point, "1.3kg," is the weight of the lens in kilograms. This is followed by the price, "~$5,000," which is given either as a less than or as an approximate, in U.S. dollars. The amounts shown on this page are at or near the full MSRP, the manufacturer's suggested retail price, and may not reflect current discounts and promotions offered by dealers. In many cases, the actual amount charged by a dealer will be at or below the prices given here.
Obviously this page is targeted to the U.S. market since I have listed U.S. prices. That's because the "where to buy" links on this page are referring to DV Info Net site sponsors, all of which are U.S. dealers… at this time I do not have a Canon Cinema EOS dealer outside of the U.S. as a site sponsor. However, some dealers such as B&H Photo Video, will ship overseas to just about anywhere in the world.
A note about the technical data listings… I have kept them in metric measurements for the sake of consistency. Lens focal length is universally expressed in millimeters, as are filter thread diameters. However, metric distances and weights can still be confusing for many Americans, myself included. Therefore I have added in the Imperial equivalents for Minimum Object Distance and lens weight. Just mouse-over the listed MOD and kilogram values and you should see a pop-up text box near the mouse cursor which converts the distance to feet plus inches, and weight to pounds.
Features Common to All Cinema EOS Lenses
The most common feature across the entire Canon Cinema EOS lens line-up is color balance. All of these lenses were developed primarily for cinematic applications and therefore the colors they produce, especially with regard to skin tones, are warmer than the color balance of Canon EF series still-photo lenses. If you intend to use a Canon cinema lens together with a Canon EF lens on the same production, be sure to adjust white balance and other parameters accordingly in order to match colors.
All Canon cinema lenses incorporate chromatic aberration correction and focus breathing suppression. They all cover Super 35 image sensors and all resolve at least 4K (80 LP/mm). All have geared focus, zoom and iris rings at industry-standard pitches.* All except the Sumire Primes are offered with Canon EF lens mounts (PL lens mounts are available on six zooms, and the Sumire Primes may be converted to EF if desired). All nine cinema zooms are parfocal. All nine cinema zooms include a flange back adjustment mechanism to control back-focus.
*The two Compact Servos have geared Z & I rings at a proprietary pitch of 0.5 instead of the standard 0.8
---
We begin with Compact Servo Zooms as they are the most affordable in the Canon cinema lens series. The 18-80mm wide zoom and 70-200mm telephoto zoom are matched in terms of size and length, allowing the focus, zoom and iris rings to be co-located. Both are constant aperture T4.4 with a 9-blade iris. They have switchable zoom motors. The optional ZSG-C10 grip adds a feathered zoom rocker and more. These are the only Canon cinema lenses with autofocus and image stabilization. Available in EF mount only.
---
The two Compact Zooms are smaller, weigh less and cost less than the larger cine zooms. The 15.5-47mm wide zoom and 30-105mm telephoto zoom are matched in terms of width and length, allowing the focus, zoom and iris rings to be co-located. Both are constant aperture T2.8 with an 11-blade iris. They share the same front diameter and filter threads as the Canon cine primes, allowing greater flexibility when choosing a matte box or screw-in filters. Available in either EF or PL mount.
---
All seven Cine Primes are the same width and share the same filter thread diameter (except for the 14mm, which is matte box only). They all have unified focus and iris rings, to maintain consistent lens control placements when changing lenses. Each has an 11-blade iris, and a fast aperture for shallow DOF. These are the only Canon cinema lenses with an image circle large enough to cover Full Frame image sensors. Available in EF mount only. Conversion to PL is offered by Duclos Lenses.
---
The seven PL Sumire Primes have a great deal of features and specifications in common with their EF Cine Prime counterparts, but the difference goes beyond the lens mount. There is a subtle but significant difference in the Sumire's spherical aberration which affects the amount and quality of micro-contrast in the image. To quote Canon, it is "a nuanced look as the lens aperture approaches its maximum setting. This subtly modifies the textural rendering of actors' closeups. It also smooths the transition from areas that are in focus to out of focus regions of the image, with gentle fall-off and pleasing bokehs." The PL mount may be changed to EF (with corresponding lens data) by Canon service (and can be changed back to PL again if needed).
---
The large Cinema Zooms resolve at greater than 4K resolution. The 14.5-60mm wide zoom and 30-300mm telephoto zoom offer a very useful overlap from 30mm to 60mm when used together on A & B camera setups. The wide zoom has a constant aperture of T2.6 while the telephoto zoom has a slower, variable aperture. Both have an 11-blade iris. Both have the same front diameter for sharing a matte box. They are not threaded for screw-in filters. Available in EF or PL mount.
---
The motorized Cine Servo Zooms are each a sort of crossover between 4K cinema and high-end 4K broadcast. All three have variable apertures and an 11-blade iris. The servo drives are detachable on each. The CN7x17 and CN10x25 are 4K broadcast zooms (wide and medium) with cinema color and features. The CN20x50, intended for very long throws in auditoriums, stadiums, etc., has a built-in 1.5x extender for a maximum telephoto reach of 1500mm. The CN10x25 also has a 1.5x extender for a maximum telephoto reach of 375mm, and when this extender is switched on, the resulting image circle size is expanded to cover a Full-Frame sensor. Diameters are listed for filter threads only. All three are available in EF or PL mount.
---
Is there a missing lens in the Canon Cinema EOS product line? In this writer's opinion, there's an ideal Compact Servo zoom that doesn't exist yet: a 10-22mm or 12-24mm T4.4 rectilinear ultra-wide. It would probably require a front objective with a larger diameter than the current 18-80mm and 70-200mm twins, and most likely it would be at least a bit more expensive than the other two compact zooms. However it would certainly fill a gap in the current focal length range that these lenses currently offer. Canon has been quite successful with a particular still-photo ultra-wide zoom, the EF-S 10-18mm IS STM. Although it does not have a constant aperture, this lens is fairly rectilinear and it has image stabilization… and it's surprisingly affordable at less than $300. The same zoom range in the cine lens line as a compact servo zoom would cost substantially more but would no doubt prove to be just as highly popular.
See also our DV Info Net Buyer's Guide to Canon Cinema EOS Cameras.
Resources
The following sources were consulted while researching this buyer's guide: