Canon's quinquennial conference convenes in New York on Sep. 10th & 11th 2015.
"This September, the best of Canon will come together for one immersive experience in the heart of New York City. This two-day exhibition will feature Canon innovations designed for a broad range of industries, from healthcare to business and manufacturing to the arts. You'll experience some of today's amazing technologies and get a first-hand look at solutions that could transform tomorrow." — Canon USA
Once every five years, Canon presents its four-city Global Expo in New York, Paris, Shanghai and Tokyo which showcases not only every product line they produce for a wide variety of markets, but also an abundance of future technology concepts and applications. Considering the company's very conservative reputation for not making forward-looking statements — a policy which has confounded numerous journalists over the years — this is the one rare event where Canon is not only pleased but eager to show you what's hiding behind their curtain.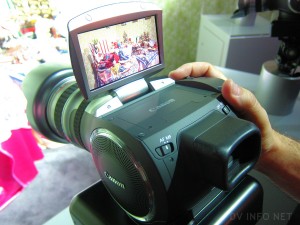 DVi readers may recall Canon's previous Global Expo in 2010 in which they revealed a "technology concept" for a high-end consumer UHD camcorder (photo at right, which I wrote about here: Canon Inc. shows UHD at Canon Expo). Elsewhere on the internet, outside of DVi, some folks who were unclear on the concept of "concept" mistakenly assumed that this design was an actual prototype, completely missing the point that the technology on display was not the camera itself but rather what was inside the camera, and that the body shell design was superfluous, just a sort of placeholder. Of course, the technology that was on display back then five years ago in that conceptual model is what we now know today as the Canon XC 10. This drawing board to retail shelf evolution is one of the primary themes of Canon Expo. You get an inside peek at what they're working on. They're not going to give everything away — for example, the 2010 UHD camera body shell was a clever diversion (which worked, and fooled more than a few journalists who let themselves get distracted by looks instead of the actual technology demonstration) — but they are more than happy to present a tantalizing taste of Canon's future as they envision it.
What you're likely to see at Canon Expo 2015
This two-day show is very large in size and scope. The 2010 exhibit occupied more than 115,000 square feet, which is a sizable chunk of New York's Javits Convention Center floor space. All of the various Canon product industries are there, from medical imaging to professional printing, enterprise IT solutions to network security systems, in other words, everything that Canon does. Of course this includes their professional still and motion image product markets, which constitute two of the eleven major zones of the expo experience. DVi plans to explore the entire 2015 exhibit just as it did in 2010 and 2005, with a focus on their professional imaging product line.
Meanwhile, there have been numerous new product announcements from Canon recently; you can bet that most everything from all of their press releases put out these past few months will be there. This includes, but is not limited to, all of these current news items about Canon:
In addition to the list above, you might also expect some new product press releases on or just before the first day of the show (which is Thu. 10 Sep. 2015). After all, it's the perfect opportunity to announce something new. Back in 2005, the XL H1 High Definition camcorder launched at Canon Expo. In 2010 the XF 100 High Definition camcorder was introduced. And the show runs concurrent with IBC, the big industry trade show in Amsterdam which is the NAB of Europe. I'm asking you, how can there not be any new product announcements?
The most interesting aspect of Canon Expo, however, isn't in the new press announcements or the display of previously launched products. Instead it's the copious amount of future technology demonstrations, conceptual implementations of possible future product development, and emerging technologies (such as mixed-reality interactive holographic displays and other wild ideas previously relegated to the realm of science fiction). It's a revealing behind-the-scenes look at an otherwise tight-lipped corporation that typically plays its product development cards close its chest.
Register to Attend Canon Expo 2015
If you're in the New York City area on Sep. 10th or 11th and would like to attend Canon Expo at the Javits Convention Center in Manhattan, you can register here. You'll notice that it appears to be an invitation-only event, which is true. You're prompted for an access code, which is only sent out through an invitation email. So, how do you get invited? Scroll down the registration page a bit, and below the "Register Now" button you'll see a "Request Access Code" link. Click it and be sure to enable pop-ups in your browser. You'll have to fill out a form and provide your contact information as well as your relationship with Canon… don't worry, customer is one of the options. You're at Canon's sole discretion as to whether or not they'll respond with an invitation, but you've got an excellent chance as long as you complete and submit the registration form.
A Photo Gallery from Canon Expo 2010 and 2005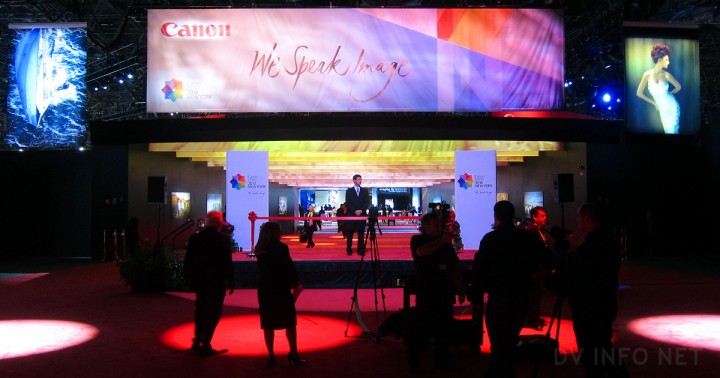 Entrance hall to the 115,000 sq. ft. Canon Expo 2010 show floor.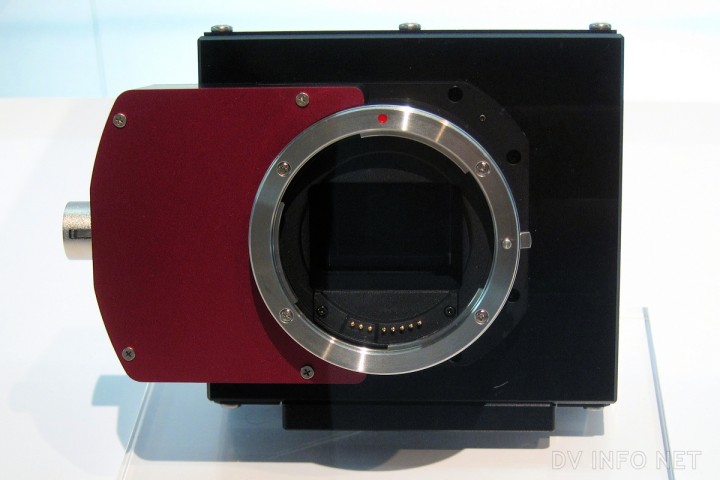 Ultra High-Resolution Panoramic Camera with 120 million-pixel CMOS sensor from Canon Expo 2010.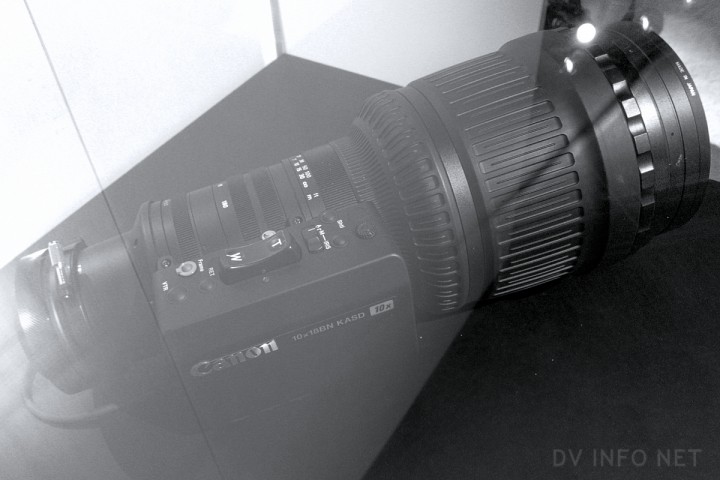 Prototype Canon 10x18BN KASD next-generation UHDTV lens with 8K resolution, from Canon Expo 2010.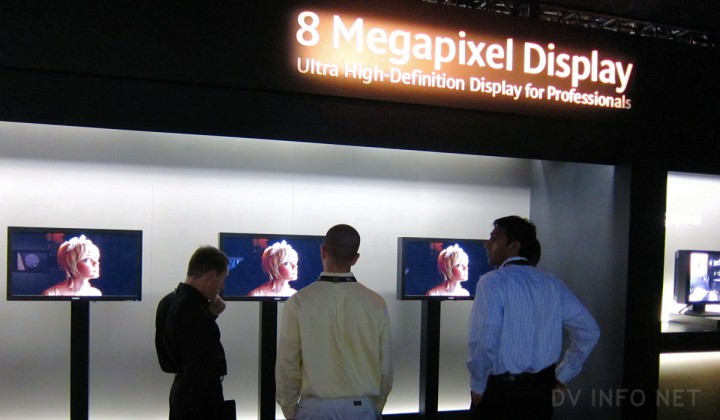 Demonstration gallery of professional 8-megapixel UHD display monitors at Canon Expo 2010.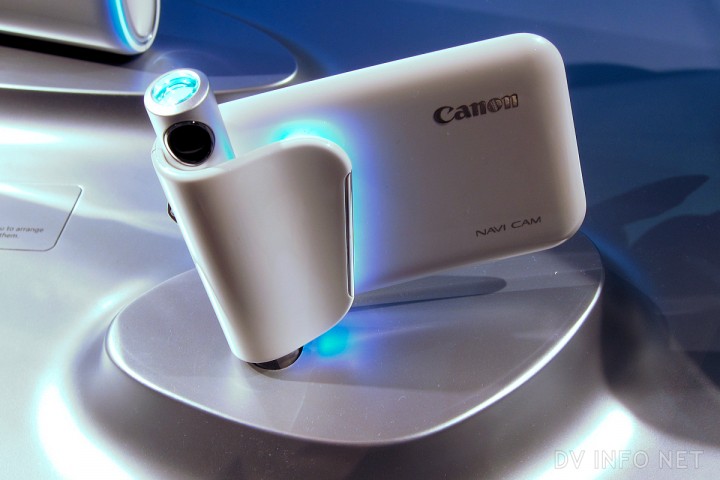 Image Navi Cam design concept with GPS and network connectivity, from Canon Expo 2010.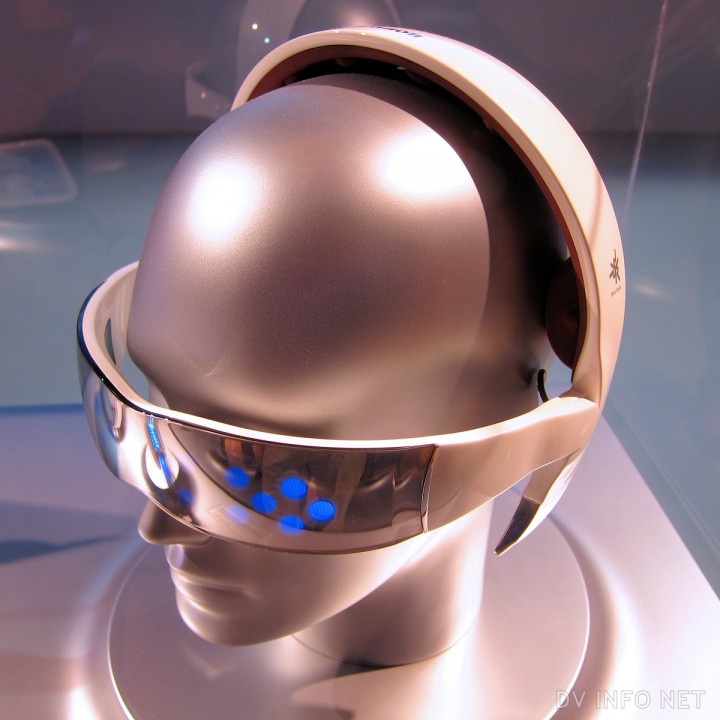 Wireless Mixed-Reality Head Mount Display concept from Canon Expo 2010.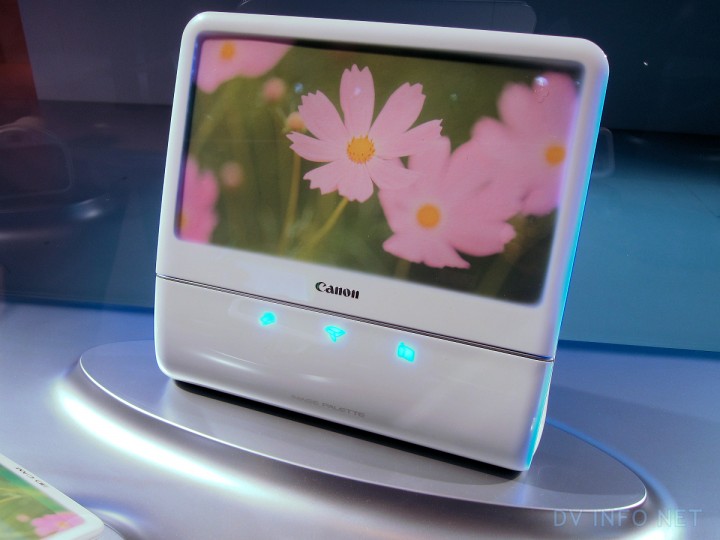 Image Palette design concept; a creative multi-photo frame, from Canon Expo 2010.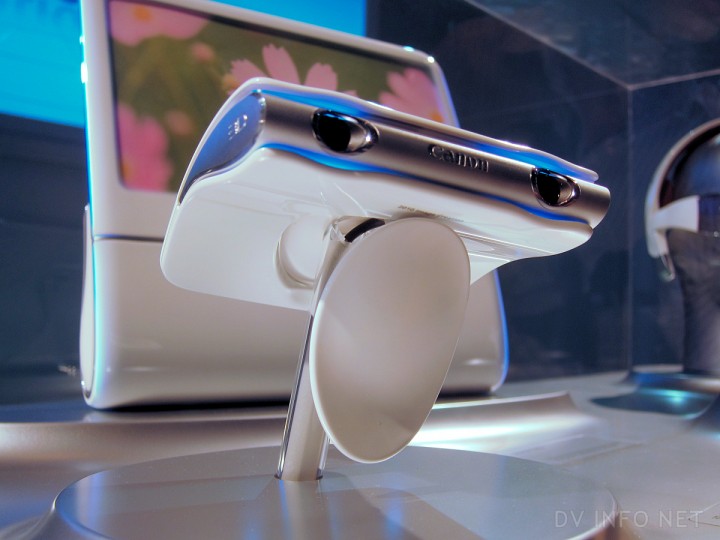 3D stereo video camcorder design concept from Canon Expo 2010.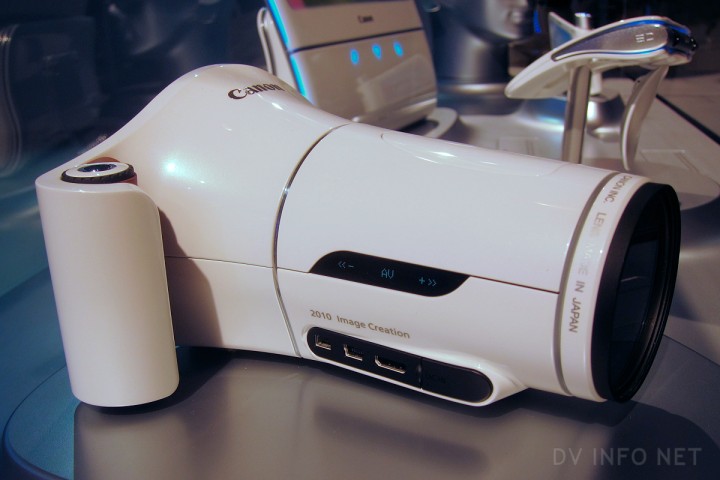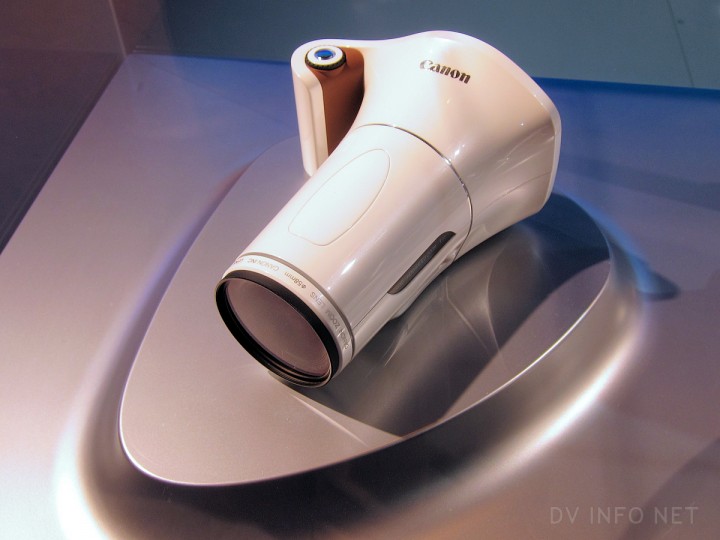 Conceptual design for a long-zoom UHD video and photo camera from Canon Expo 2010.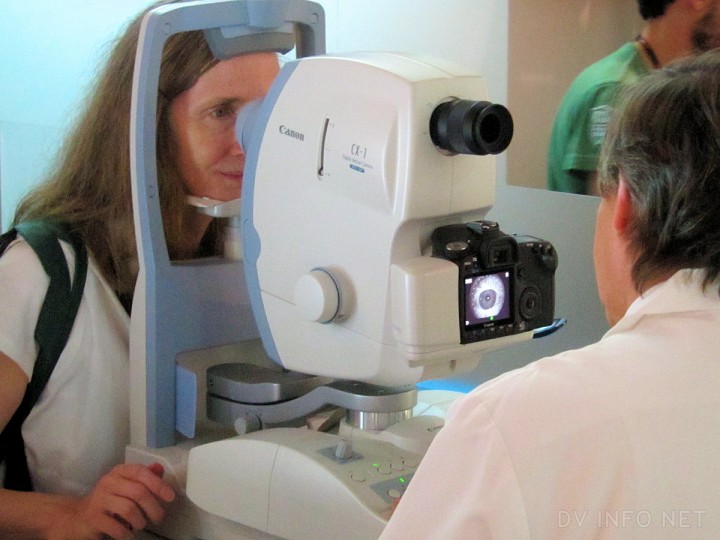 The Canon CR-1 Mark II Digital Retina Camera from Canon Expo 2010.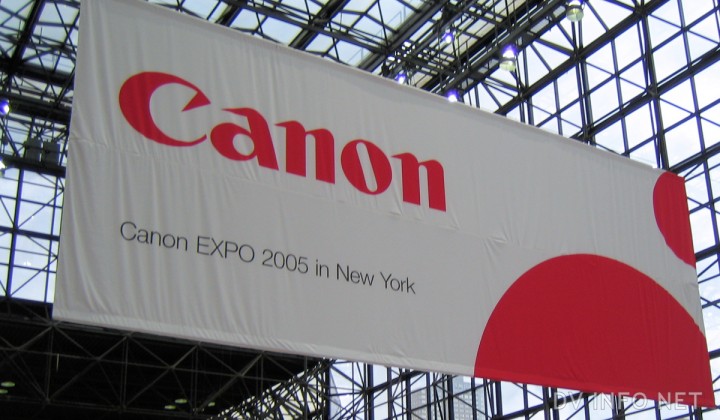 Welcome banner at Javits Convention Center for the 2005 Canon Expo in New York.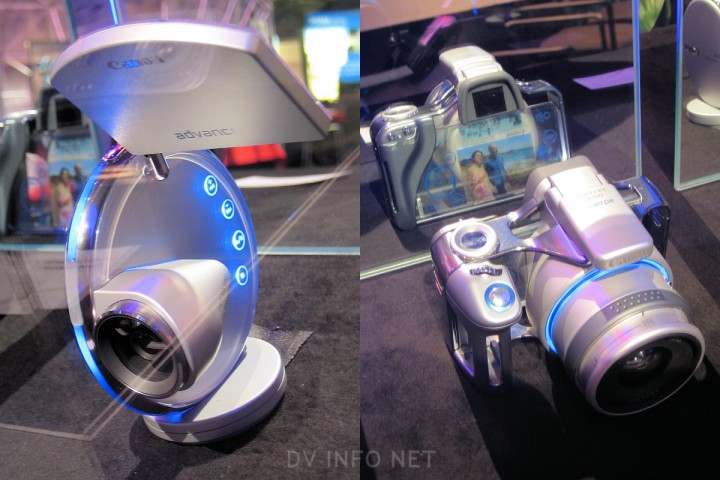 Conceptual designs for a DVD camcorder (left) and a compact long-zoom photo camera, from Canon Expo 2005.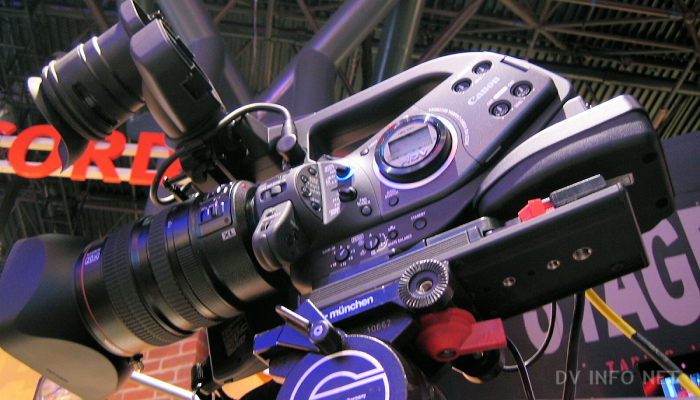 The Canon XL H1 High Definition camcorder launched at Canon Expo 2005.