Page Three of DV Info Net's coverage of CES2014 continues here, or you can go back to Page One.
On this page: Samsung | Toshiba — click on any pic to see a 4x larger version.
The expansive Samsung booth is yet another mighty CES stalwart; their booth is so huge, it has its own gravitational pull. Their product line is so broad and diverse, you could turn your house into a Samsung branded world filled with their household appliances and consumer electronics. Everything they make is brought to this show.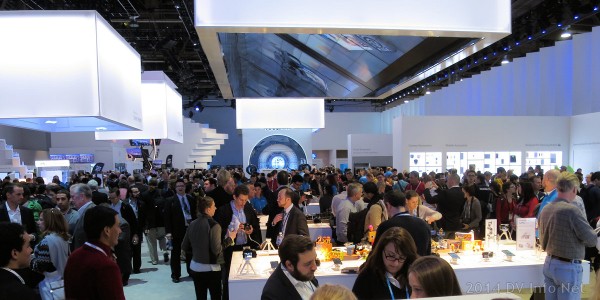 The way this massive booth is walled in, it's like a hall within Central Hall at the LVCC.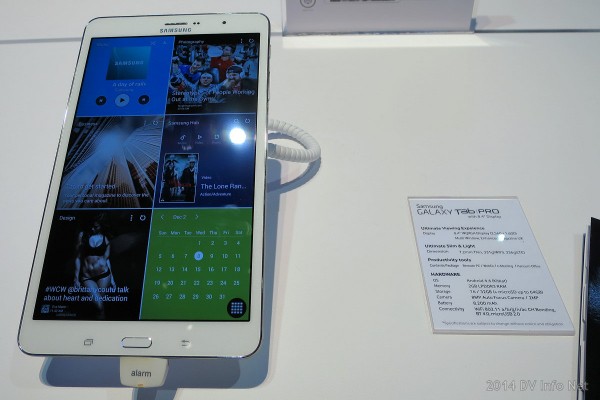 The smaller Samsung product groups are lined up on large tables… great for getting your hands on the Galaxy Tab Pro.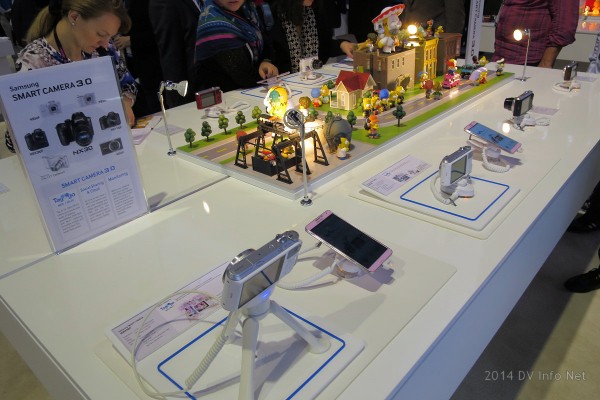 Here's the new Samsung Galaxy NX30 on another table that had a little shooting gallery in the middle.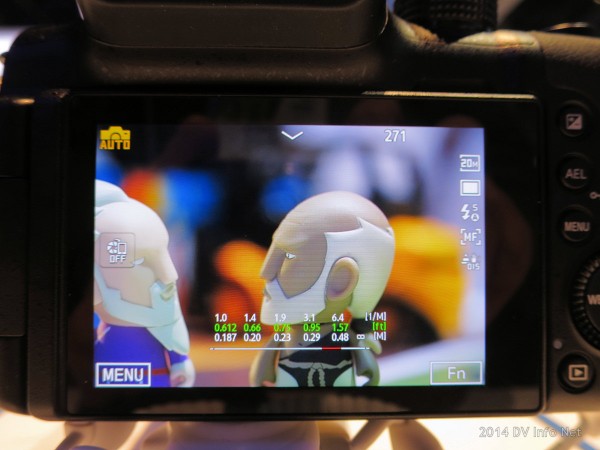 A look through the live view on an NX30.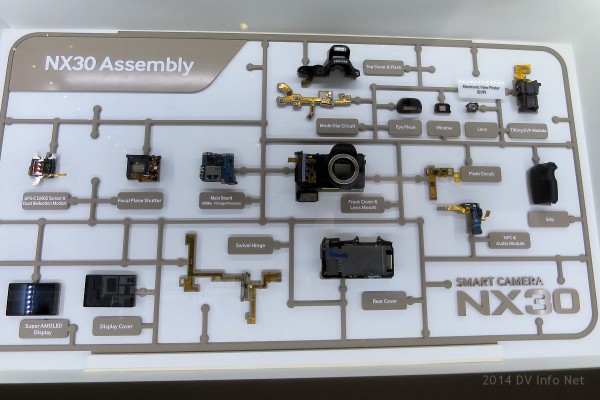 Some nice displays up on a wall… this one detailing the components of the NX30.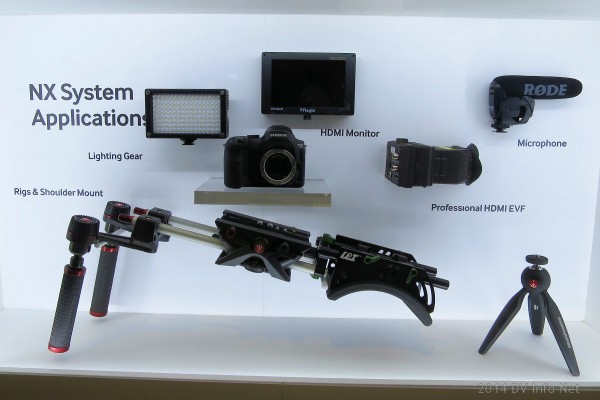 And another showing how seriously you can dress one up.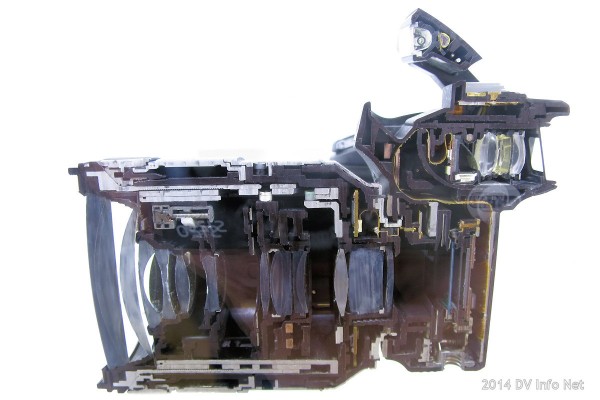 Another vivisection. I hear these are very expensive to do.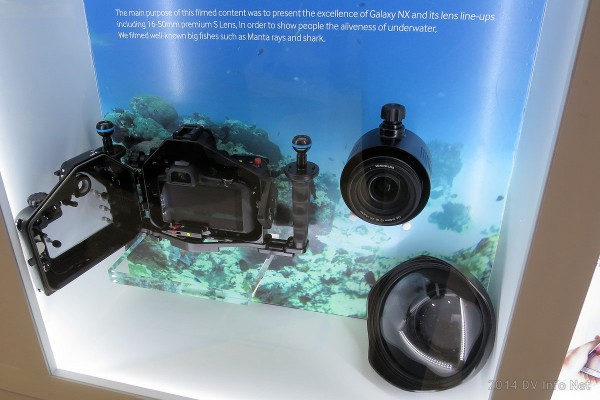 I did not know there was an underwater housing for this camera.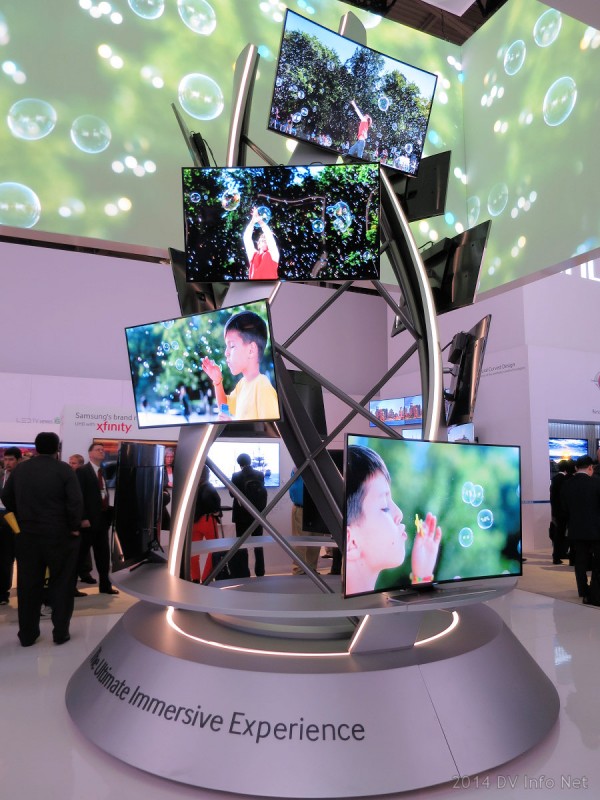 Of course, a big chunk of the Samsung exhibit is dedicated to their display technology.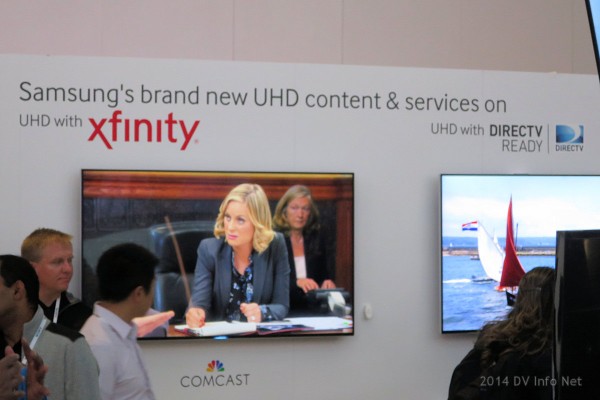 Xfinity is an on-demand 4K streaming app created by a partnership between Samsung and Comcast. Nice to see that they're thinking about the UHD content distribution channel, something that's usually overlooked in the 4K television marketplace.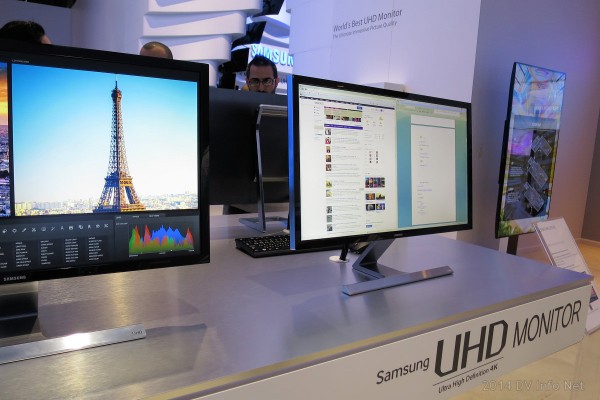 4K displays aren't just for living room television sets… here's a computer monitor application.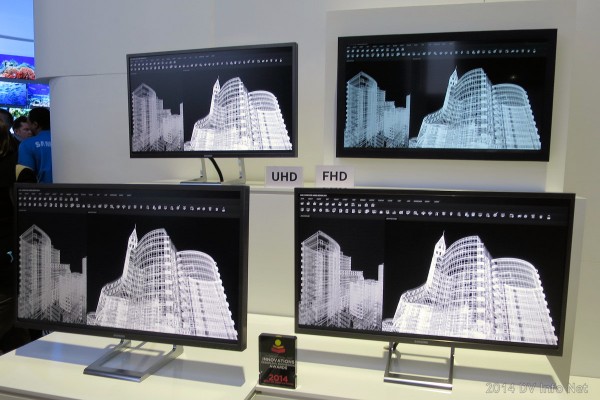 Although it's difficult to discern any difference from this image, the side by side comparison between Full HD and Ultra HD is a nice touch.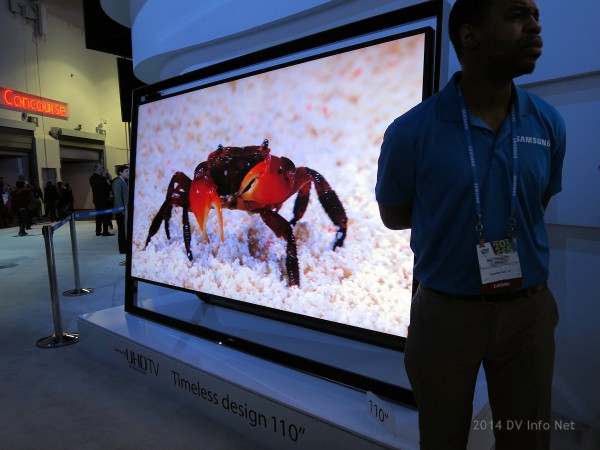 This 110-inch Samsung UHD behemoth will set you back about $1,365 per inch. You do the math.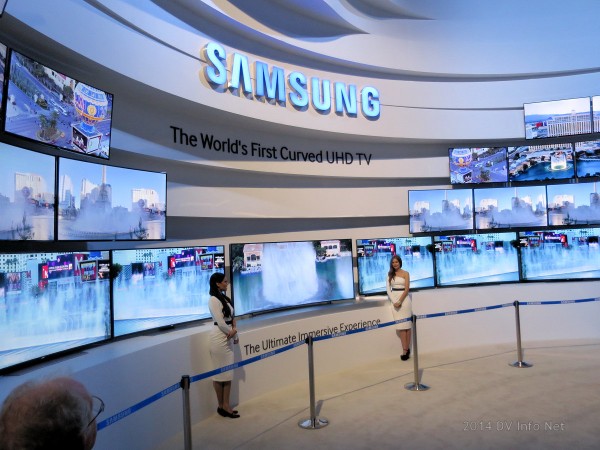 Samsung devoted a pretty large part of their booth to show off their curved UHD displays.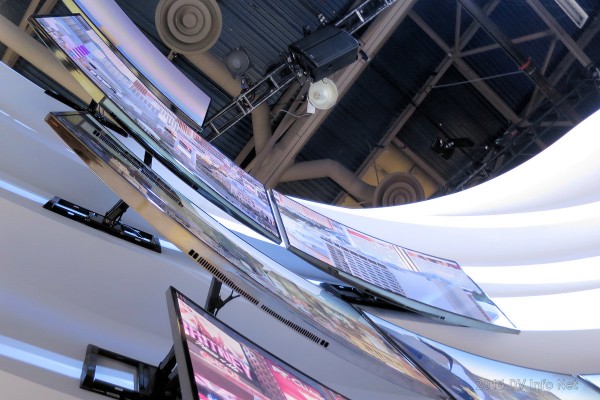 The view from below. Nice curves.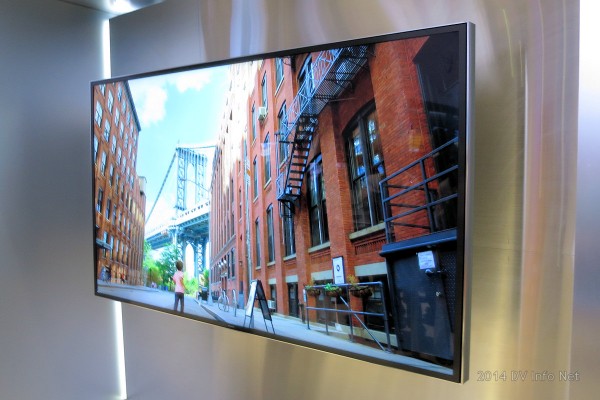 Samsung's 85-inch "bendable" UHD display, the U9B. It's flat when you want it flat, and curved when you want it curved. I was mesmerized watching this demo unit automagically cycle through the bendy process over and over again.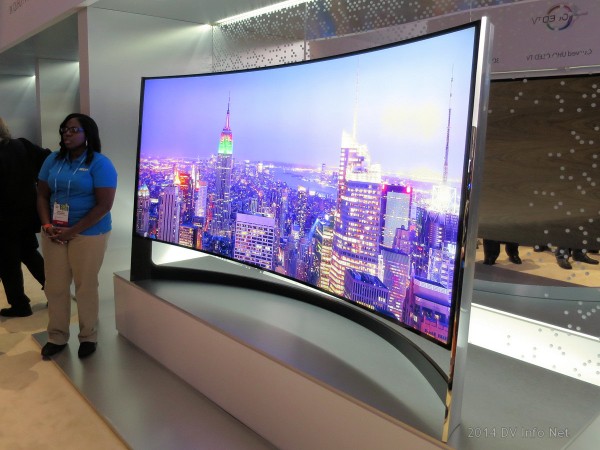 Here's the Samsung U9500. At 105 inches, it's billed as the world's largest curved UHD display to date.
Yes, I stood here and looked at it for quite awhile. I really like the 21:9 aspect ratio!
This company always has innovative ideas to show. And this year was no exception.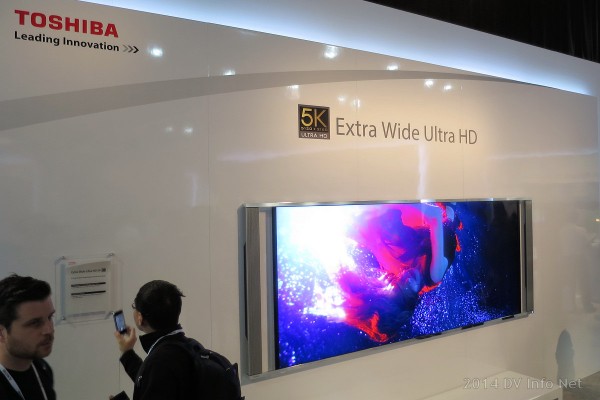 Truly I would love to have this 5K extra wide UHD display hanging on my home theater wall. Too bad it's just a conceptual item right now. That's a 105″ screen with a resolution of 5120 by 2160.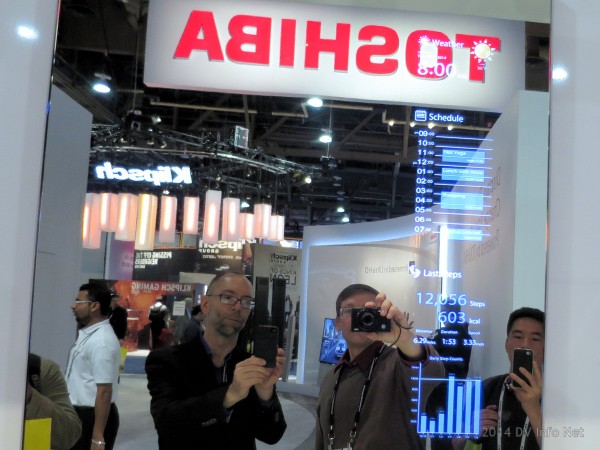 They call it a "Multi Display In Black Mirror." It's a nice reflection on my buddy Jim Baker there on the left. This is another concept piece, a look into the near future, I guess, where you can check your data *and* yourself.
Much more to see on the following pages…