Page Four of DV Info Net's coverage of CES2014 continues here, or you can go back to Page One.
On this page: Panasonic | Celestron — click on any pic to see a 4x larger version.
The bigger the company, the bigger the booth — and Panasonic is no exception to that rule. There's plenty of room to wander here, and lots to see and learn about. The only problem, as usual, is how best to manage the limited time I can spend here.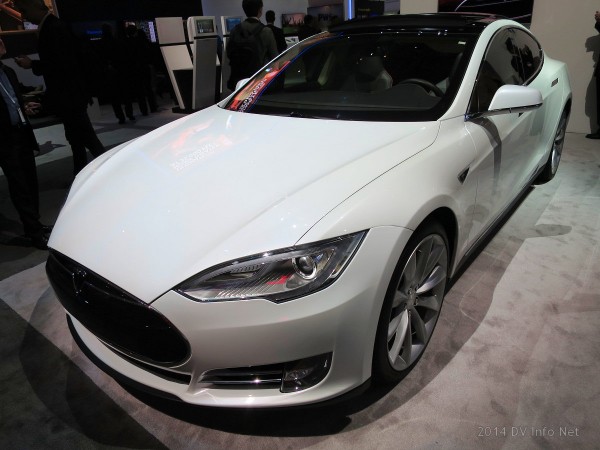 Expensive, stylish rides are ubiquitous at CES. Right inside the Panasonic booth I found this Tesla. It's a magnet. I was drawn right to it. I think that's the idea.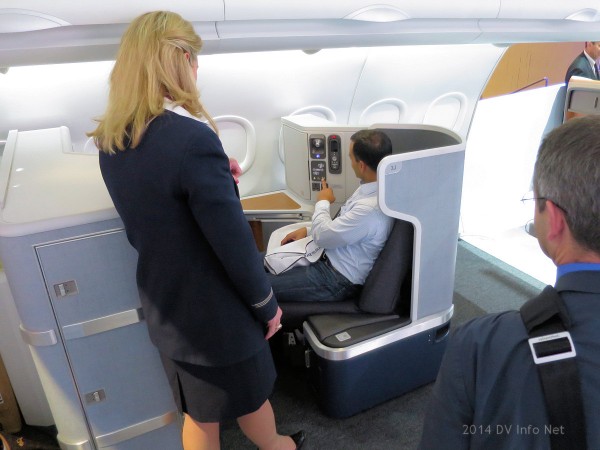 I didn't realize that Panasonic was in the first-class seating industry, but the fact is that they have an entire avionics division which is devoted to producing these comfortable pods. This division also produces global communications services, cabin management systems and much more.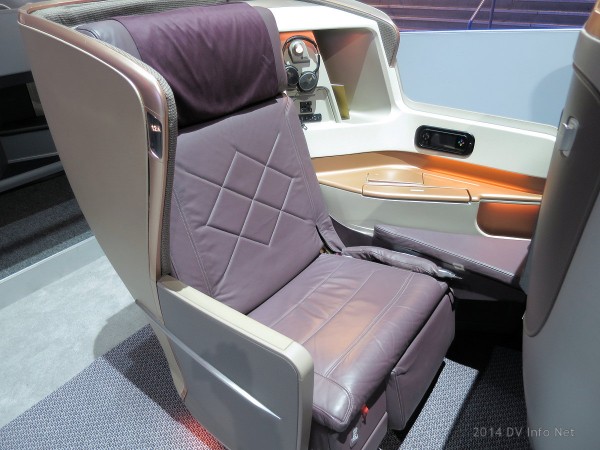 Panasonic makes the Relaxation Chair, the in-flight entertainment system, and everything else in this premium class cabin seating component. Customers include Lufthansa, Singapore Airlines, WestJet and several other international carriers.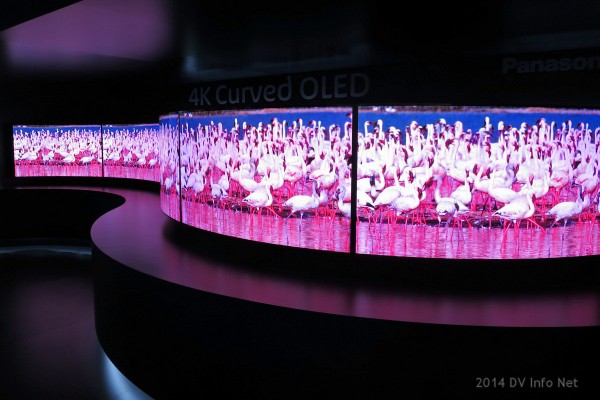 A curvy wall of Panasonic curved 4K OLED displays, all linked together. Very pretty.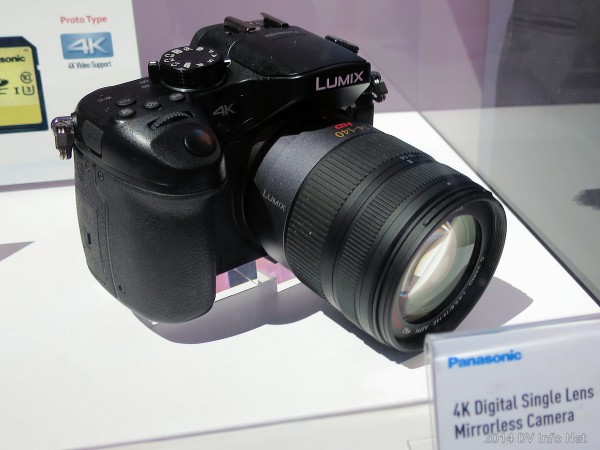 Needless to say, the Panasonic Lumix DMC-GH4 mirrorless 4K camera received a lot of attention. It was a big surprise!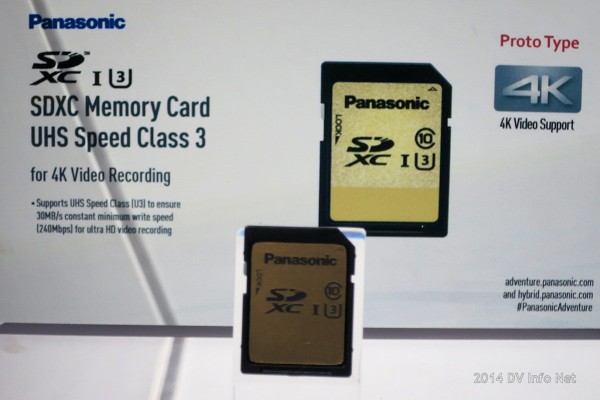 Proletarian 4K video recording made possible by a new type of SDXC card from Panasonic.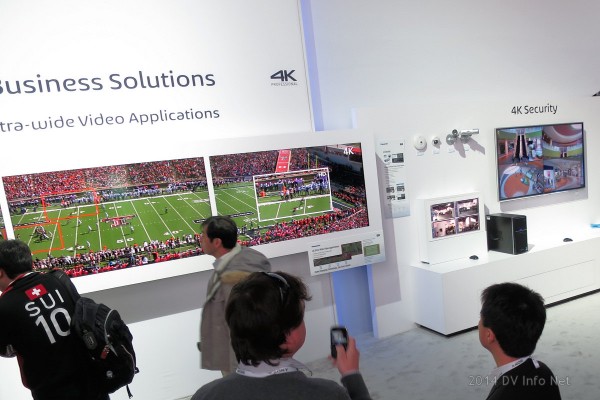 Panasonic put considerable effort into showing how broad the application range can be for 4K monitors, for business solutions (on the left in this pic, three linked 4K displays for an overall image 12K wide and 2K tall)… and security services…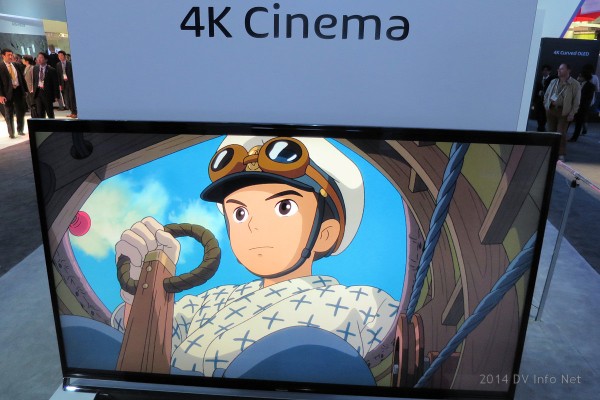 …and cinema, of course…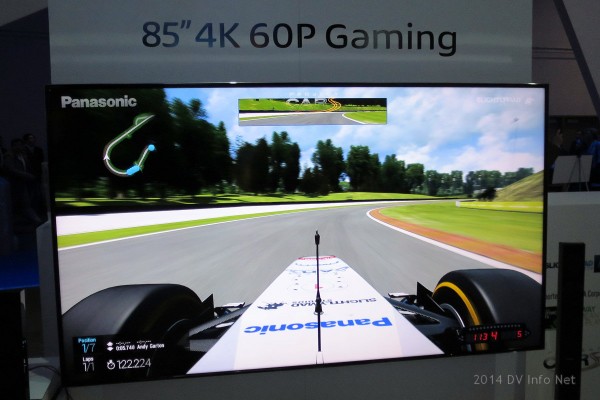 …and gaming…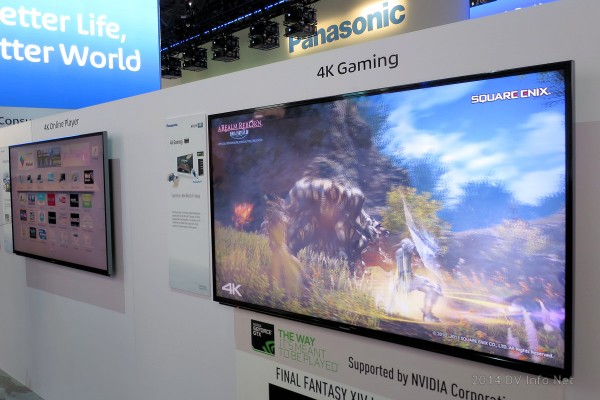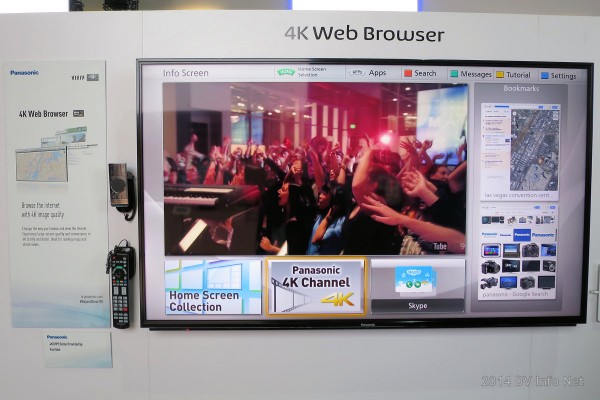 … and web browsers.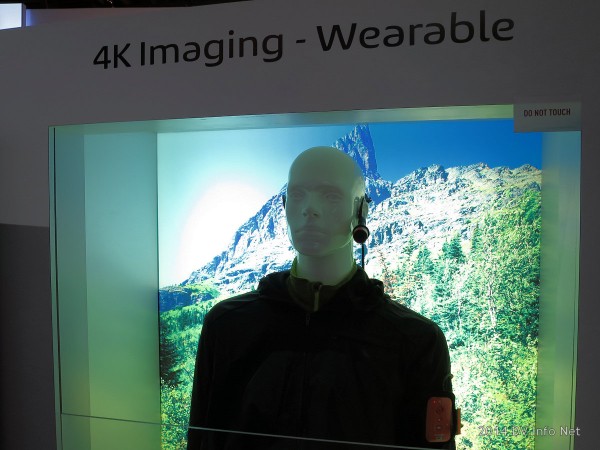 Panasonic likes to show future products that are in development. Here's a wearable 4K video camera. Although it's still a prototype at this stage, it was fully functional and is obviously building upon the existing Panasonic HX-A100 Full HD POV Camcorder.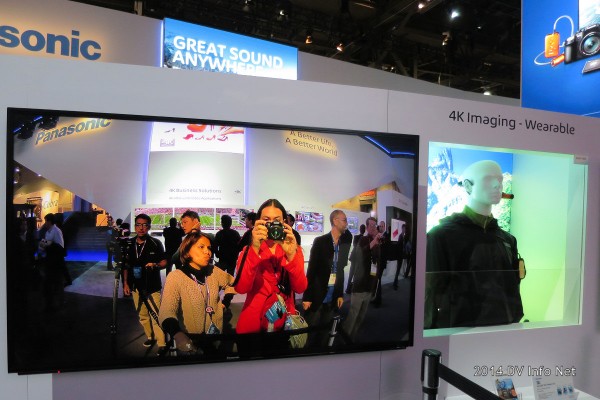 That's the live output on the 4K display there. It appears to be a fixed lens with a very wide field of view.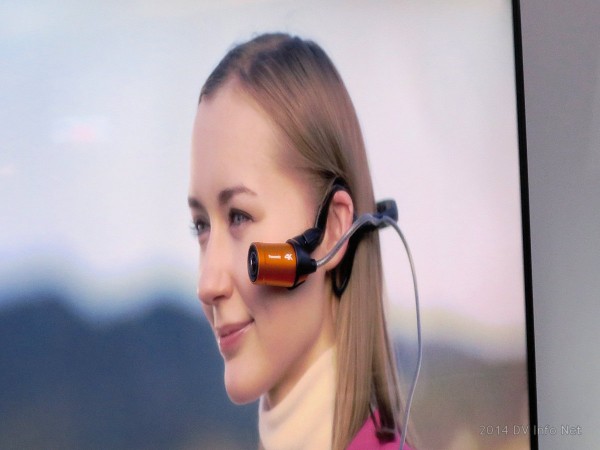 Designed for hands-free operation, it can be worn over your ear for the ultimate POV shot.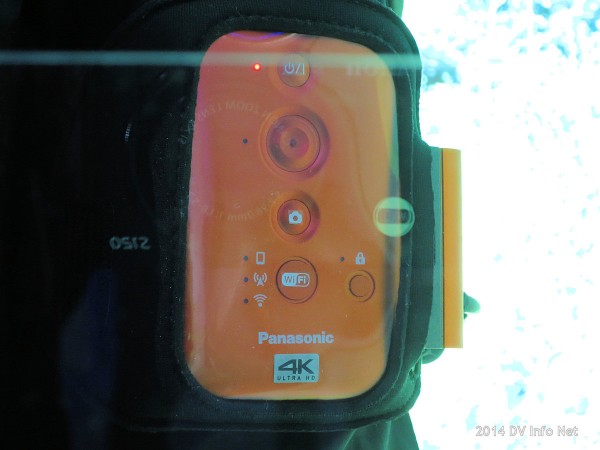 Here's the control unit, fastened to an arm band.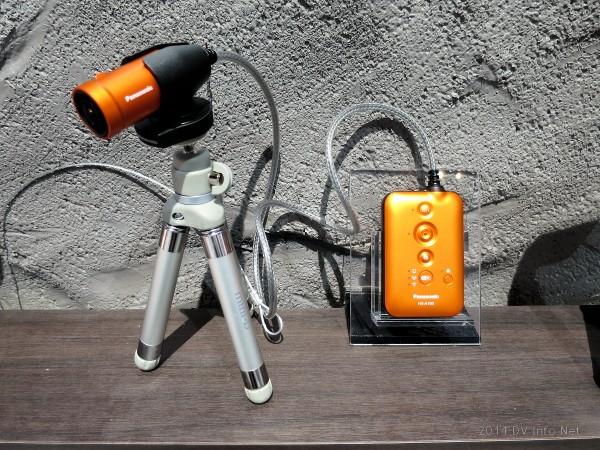 And here's the Panasonic HX-A100 Full HD POV Camcorder system upon which the 4K version appears to be based.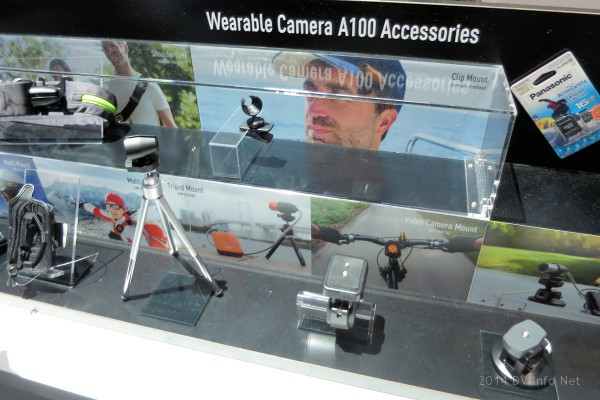 Panasonic offers a wide range of accessories for the Full HD HX-A100 camcorder. Most likely they will be compatible with the forthcoming 4K version as well.
I've always known Celestron for their famous astronomical product line that doesn't command astronomical pricing. But there's more to this company besides telescopes and binoculars.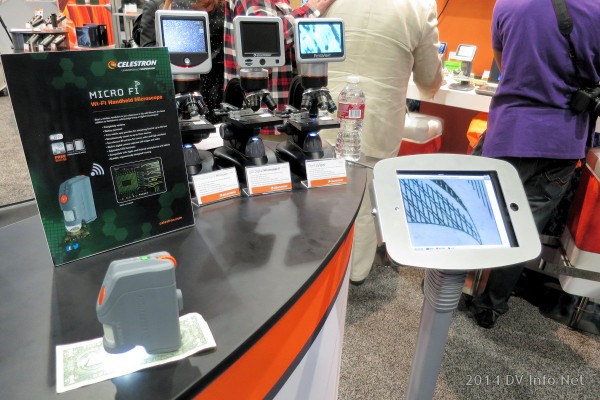 The Celestron Micro Fi Handheld WiFi Microscope might be useful for some specialized macro videography applications.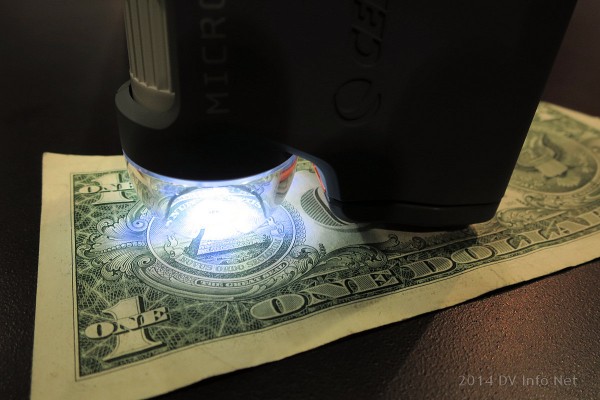 Its output isn't quite HD and the frame rate is only 15fps, but it's inexpensive, highly portable and runs on three AA batteries.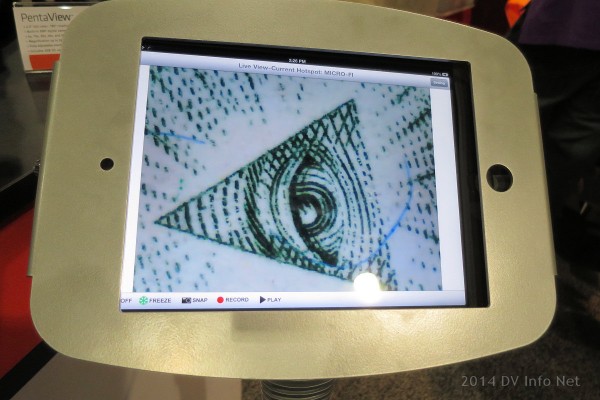 Video from the 80x lens can stream to three wireless devices at once. Can you say super-macro?
Much more to see on the following pages…