Page Six of DV Info Net's coverage of CES2014 continues here, or you can go back to Page One.
On this page: SoloShooter | Marshall | Nuvola | Holga — click on any pic to see a 4x larger version.
SoloShot offers an automatic pan and tilt head for compact camcorders. Specifically designed for outdoor use, it's perhaps best described as a robotic camera operator. The company brought its recently announced SoloShot 2 to CES, and we'll see them again soon at NAB.
The SoloShot 2 automatic pan & tilt head supports camcorders up to five pounds. The pan base can spin 360 degrees continuously at 80 degrees per second. The tilt radius is up or down by 60 degrees at 25 degrees per second.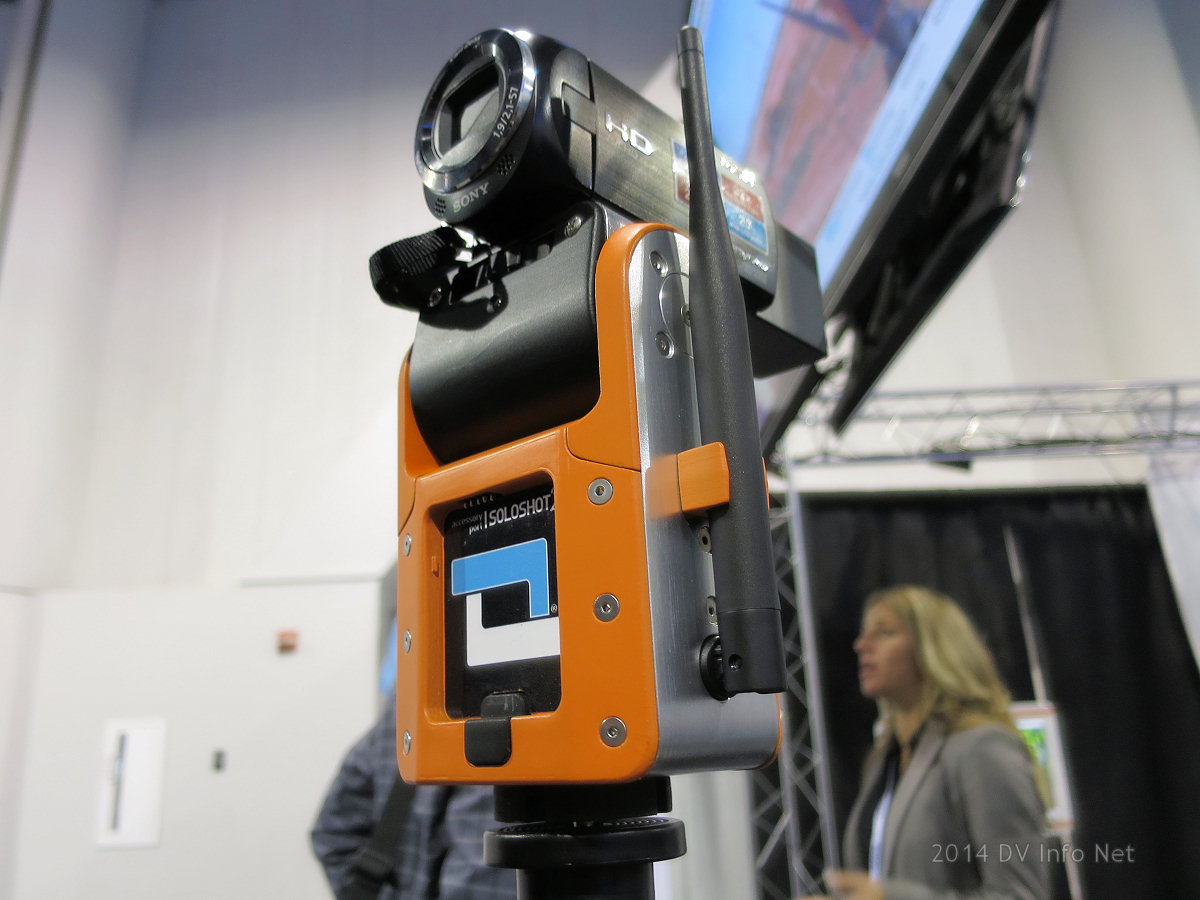 SoloShot 2 tracks a transmitter worn by the subject at a range of thirty to 2,000 feet. The transmitter has a rechargeable battery with a four hour endurance. The larger rechargeable battery in the pan / tilt base will last as long as five hours.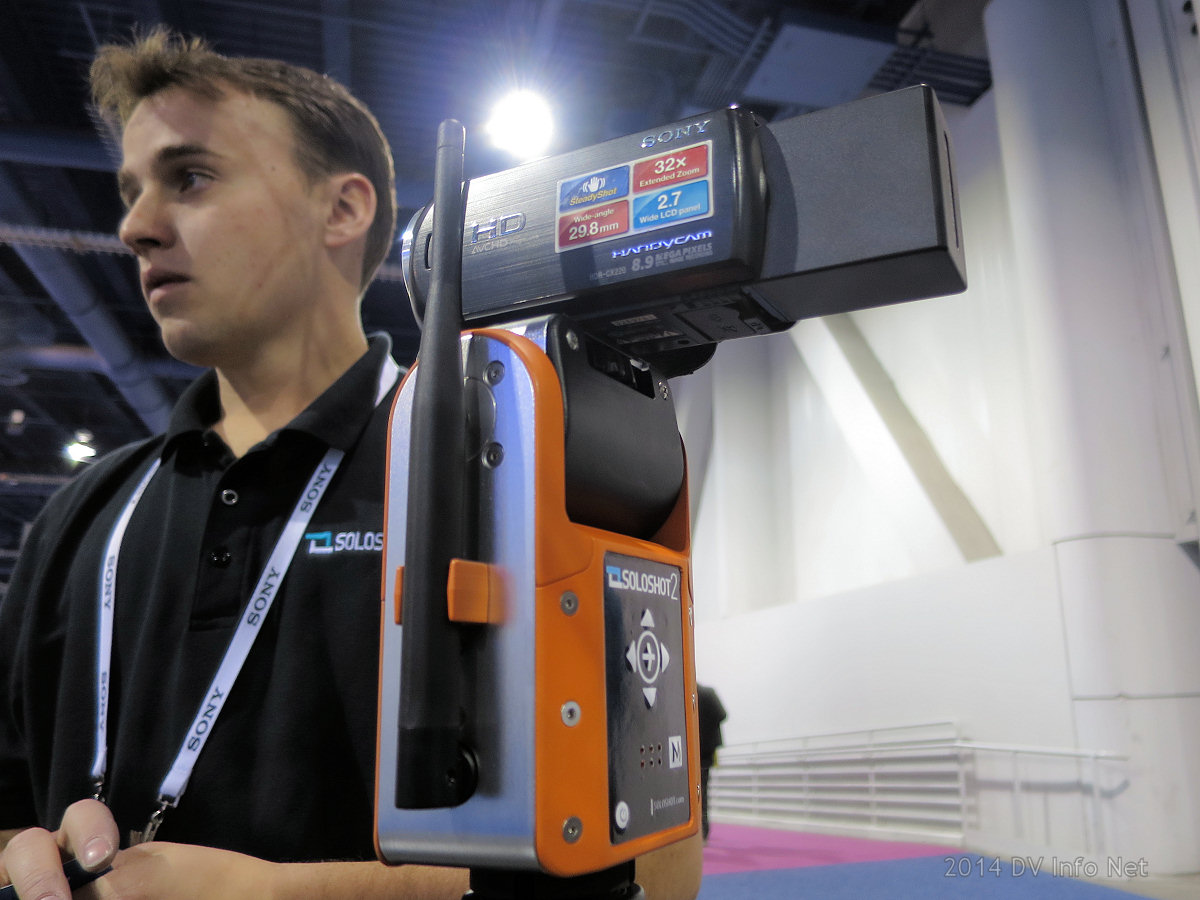 There's an optional zoom controller coming out in April. It's a USB connection so for the time being it's compatible only with Sony CX-series and PJ-series camcorders. But they say they're working on expanding this capability to include other makes and models, so hopefully we'll see a LANC version soon.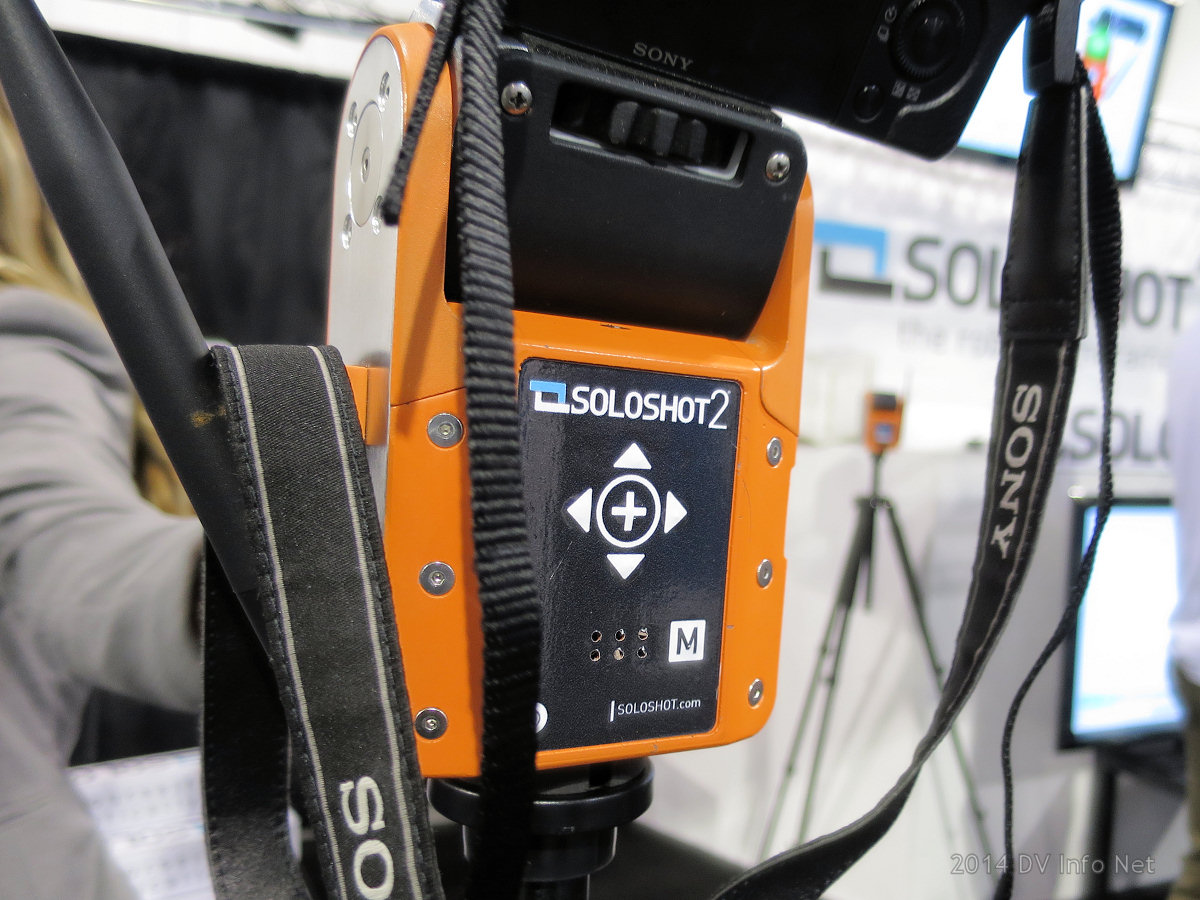 It's a pretty versatile system. There's a network mode for multi-unit pairing, and you have the option for a single base to track a single transmitter with multiple systems running in the same location without interference. You can also have multiple bases tracking a single transmitter or a single base tracking multiple transmitters. The base will tracks the closest or fastest moving transmitter or whoever pressed the "call camera" button on their transmitter. And there's an option for multiple bases tracking multiple transmitters.
SoloShot's product line is manufactured in San Antonio, and I'm looking forward to seeing these fellow Texans again soon at NAB in April.
Headphones and ear buds were everywhere at CES. The show is just inundated with dozens and dozens of headphone brands on display. It's the second most common type of product on display after smartphone cases. They all kind of blend in to each other, but one brand really jumped out at me, mainly due to the name recognition but also because they had the coolest exhibit on the South Hall floor.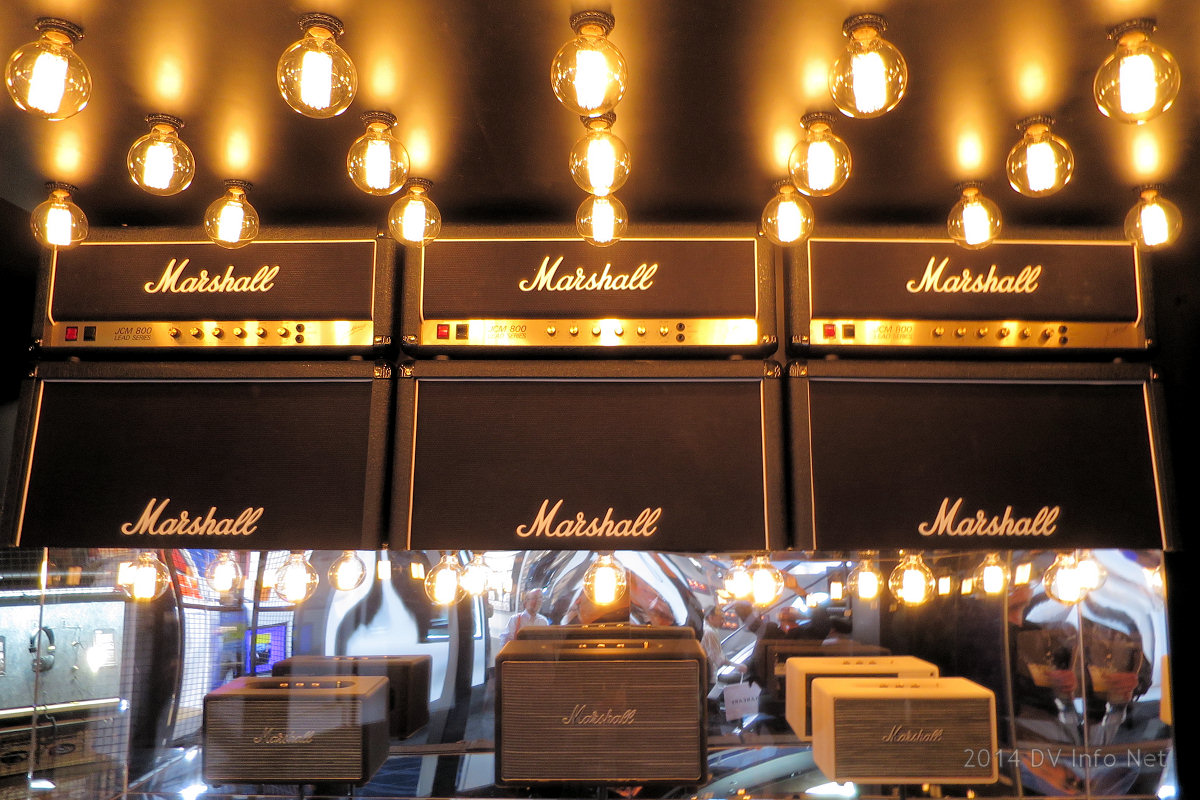 Most everyone is familiar with the Marshall brand and their amplifiers that powered some of the most famous acts in the history of Rock & Roll. Here are some very powerful but relatively inexpensive speakers from Marshall's Hanwell and Stanmore lines.
Their enclosed booth had a ceiling which cut out all of the very loud noise from the rest of the show floor, providing a peaceful and quiet space within, changed up occasionally by a rep cranking the speakers with some awesome classic rock for a product demo. Above, their Monitor cans on display.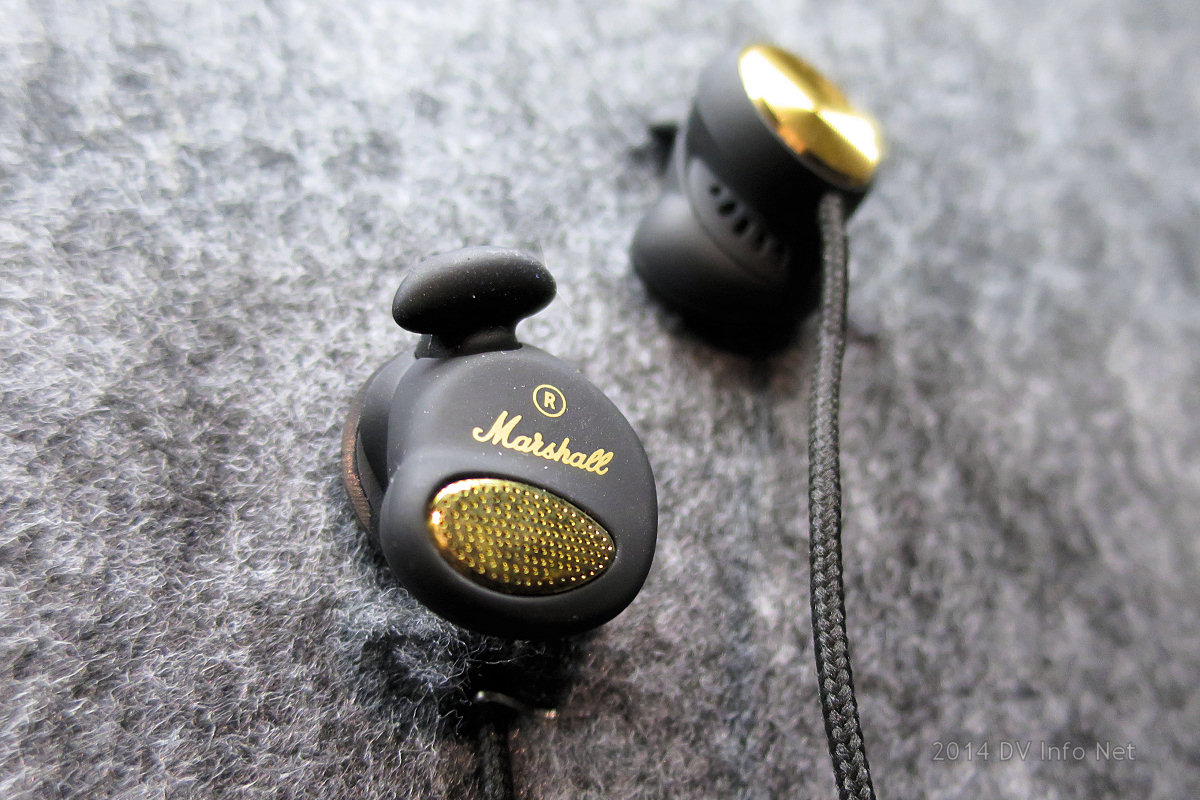 Here's a pair of Marshall Minor buds… quite stylish and they sound terrific.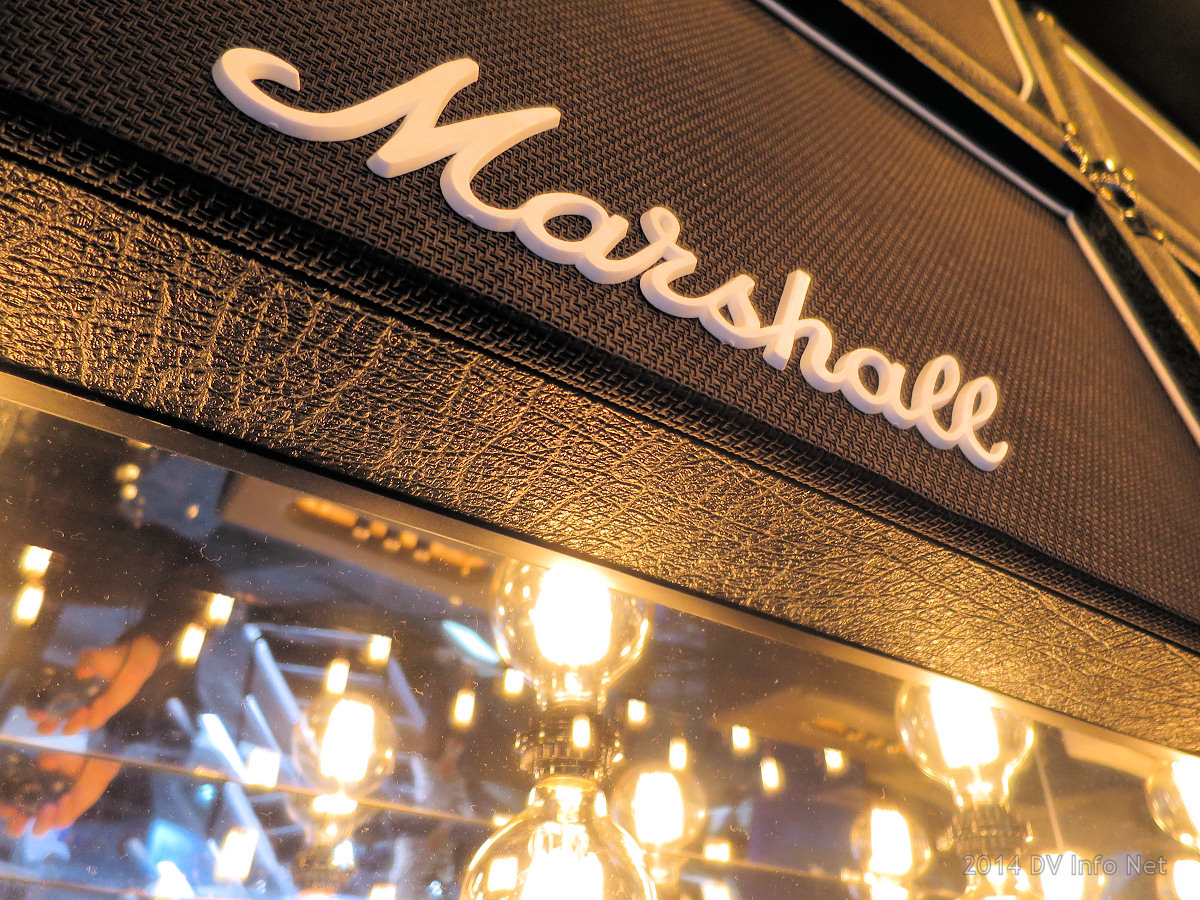 Everything about the Marshall booth, from the incandescent bulbs to the wooden floor, the texture, the coziness and the low lighting and the amiable reps made it my favorite visit of the day. They really know how to present an effective and appealing exhibit.
From the outside. As I've stated earlier, the "retro" look was a popular vibe at CES, but nobody pulled it off better than Marshall. Well done, chaps!
Nuvola, a division of NanoTech Entertainment, caught my eye with their NP-1 streaming 4K UHD media player. It connects to any 6Mbps network (or greater) via WiFi or Ethernet, and it streams 4K UHD content from a variety of sources including the bundled NanoFlix UHD channel.
The NP-1 runs on the Andoid OS and is powered by an nVidia Tegra 4 CPU featuring a Quad Core Cortex-A15 processor. It has 2GB of RAM, 16GB of onboard flash storage and a USB input in addition to HDMI, BlueTooth, WiFi and Ethernet. And it's very small.
A standard wireless remote control is included, but there's an optionally available remote with an integrated keyboard and mouse. It also includes a microphone and earpiece for making Skype calls direct from your TV.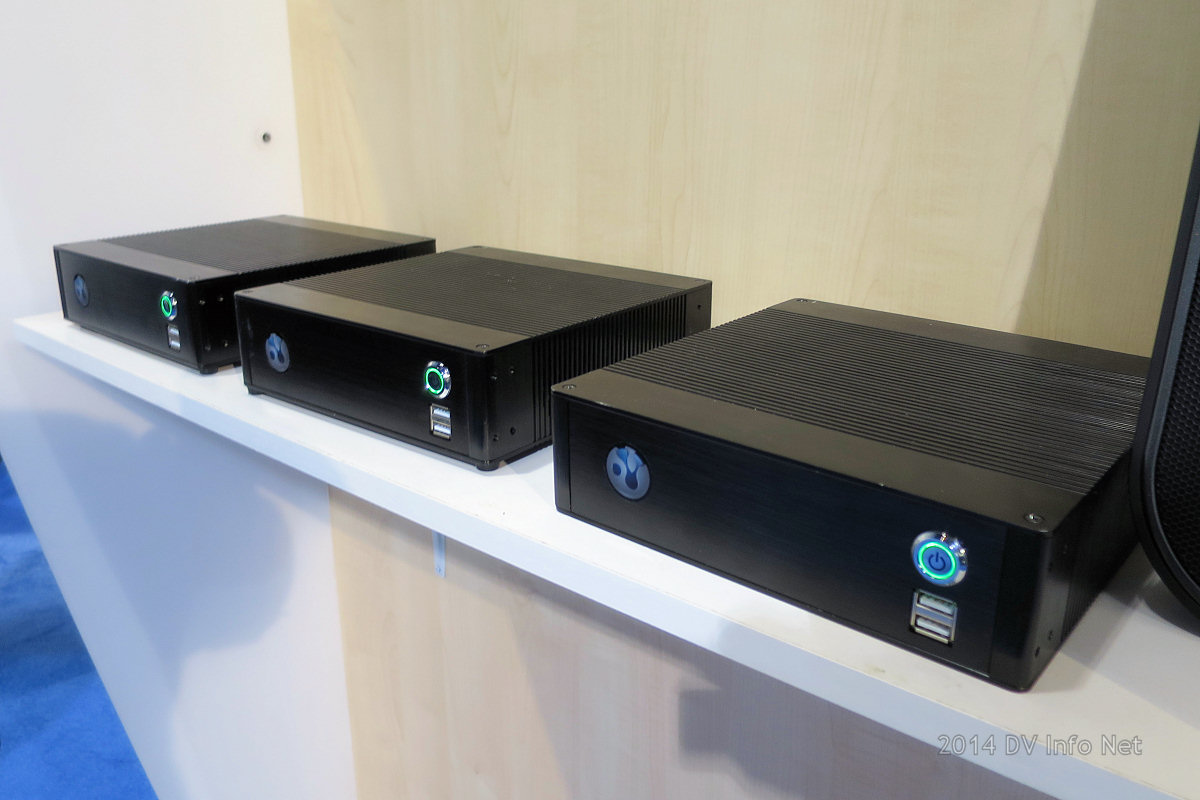 The Nuvola NP-H1 is a commercial grade 4K player with an aluminum chassis that can handle constant around-the-clock operation. Its onboard storage capacity is upgradeable to SSD and it has greater connectivity than the NP-1, with five-channel audio output, eight USB jacks, a DVI port, eSATA and much more.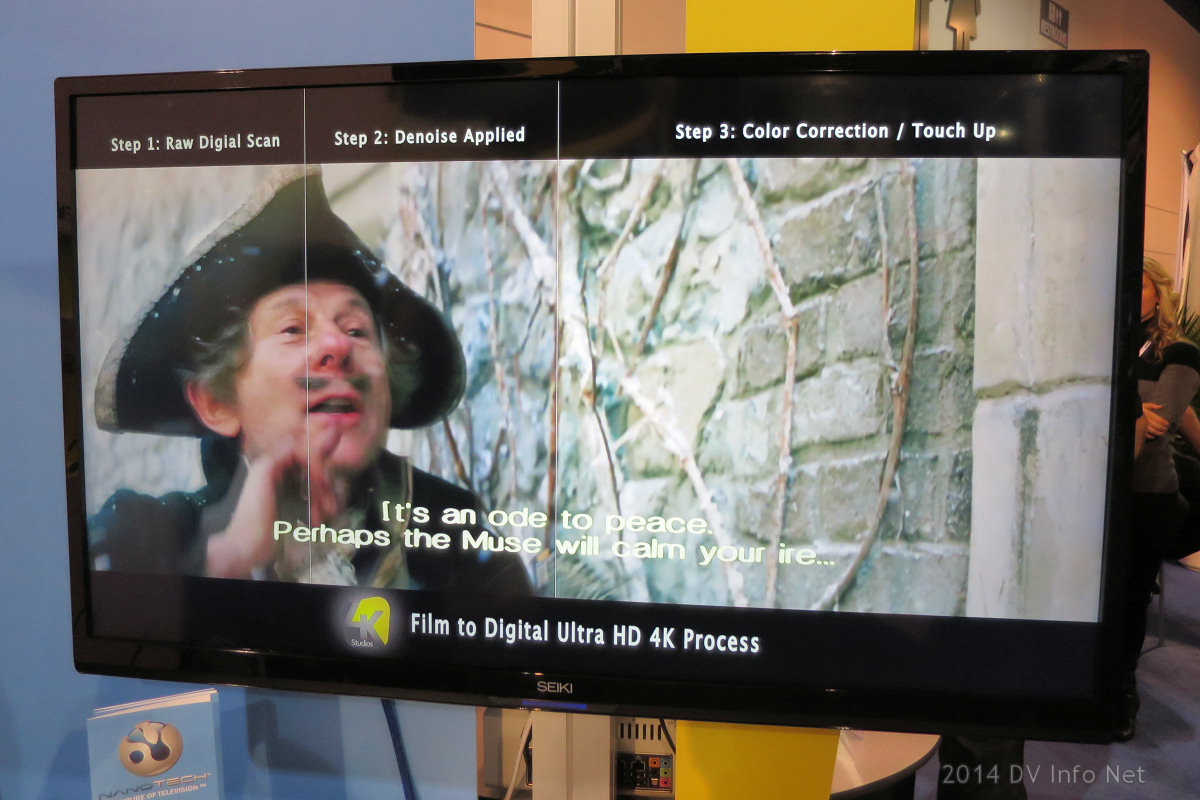 4K Studios, another division of NanoTech Entertainment, ran a demo showing their film to UHD conversion process. They offer options to remove digital noise, apply professional color correction and gamma correction on a scene by scene basis, and they accept 16mm and 35mm film.
The annual Consumer Electronics Show wouldn't be complete without a visit to the Holga booth. Famous mainly for their lo-fi plastic medium format 120-film cameras and the cult fan base that adores them, Holga has also branched out into the very crowded world of add-on lenses for smartphone cameras.
You can go retro-chic with a revolving lens turret for your iPhone.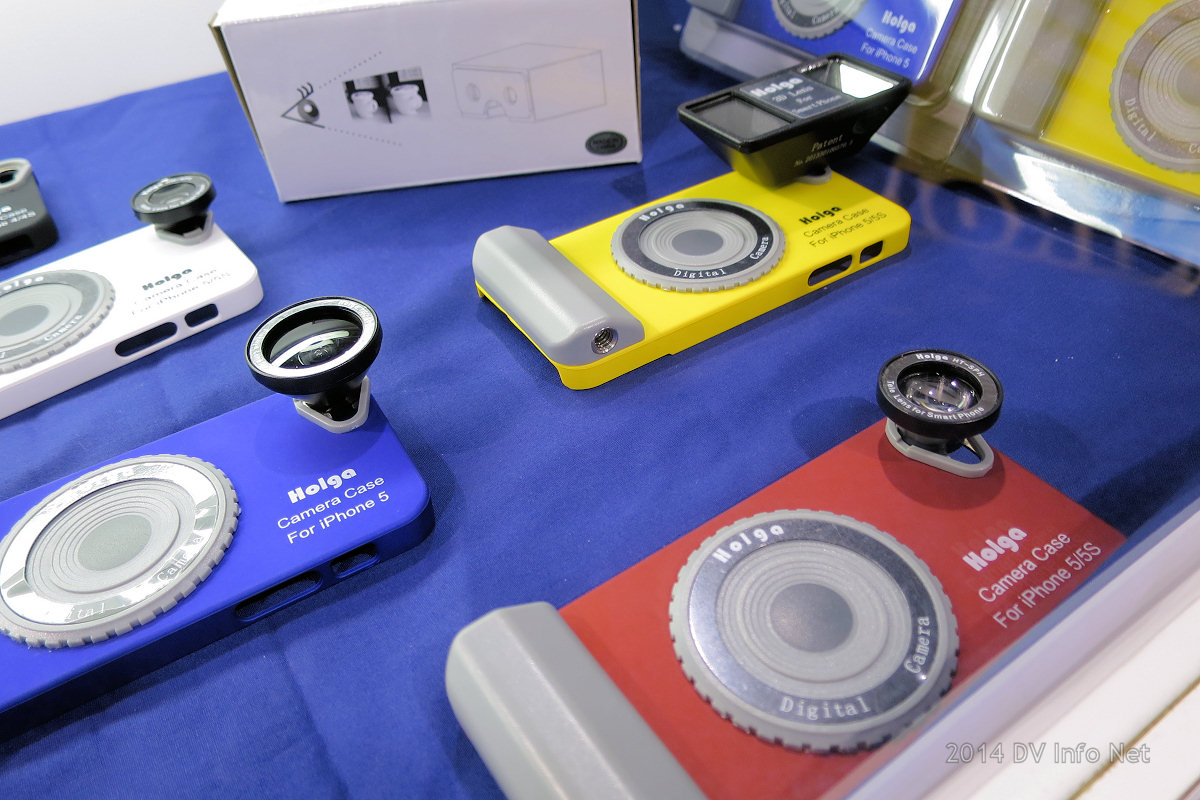 A variety of Holga telephoto, wide angle, even 3D lens attachment cases for the popular iPhone 5 series.
Much more to see on the following pages…