Our Latest Feature Articles & Reviews...
Buyer's Guides
In the 25 years I've been regularly attending NAB, I've learned a few tricks. For instance, when I was starting out, trade shows were about seeing all the shiny things on display, because for decades the big trade show was the only place to get information directly from multiple manufacturers. So most attendees would end up flying home with bags and bags of of brochures and product sheets to study. But those days are gone.
Sony XDCAM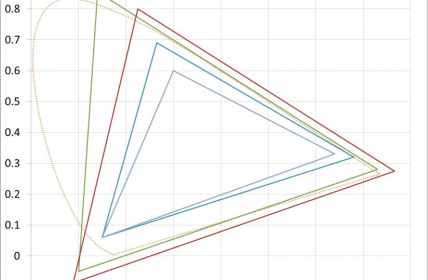 Recently I shot some comparison tests between Sony's older SGamut color space and their brand new one, SGamut3.cine. For several…
Optical Science
Log and raw are not the same thing, and they are good for different things. Here's how I differentiate the…
NAB Show Reports...
More Articles & Reviews from DV Info Net...